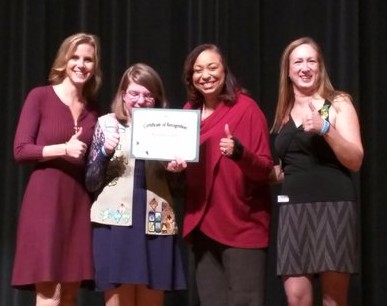 Gaithersburg Girl Scout Receives Recognition for Gold Award Project on 22Q (VIDEOS)
Gaithersburg High School senior and Girl Scout Troop 401 member Rachel Coates received recognition for her hard work on a public service announcement about 22q. Coates received a Girl Scout Gold Award for her project in February and presented her video before a crowd of 300 students. MyMCMedia's Willie James Inman reports.
You can watch Rachel's public service announcement on 22q below.
Related: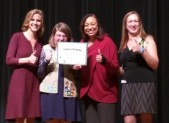 Gaithersburg High School senior and Girl Scout Troop 401 member Rachel Coates received recognition for her hard work on a public service announcement about 22q. Coates received a Girl Scout Gold Award for her project in February and presented her video before a crowd of 300 students. MyMCMedia's Willie James Inman reports. You can watch […]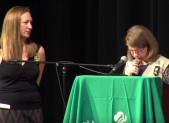 Rachel Coates is a senior at Gaithersburg High School and now, she's a Girl Scout Gold Award recipient. Over 4,000 Girl Scouts across the country are eligible to apply for the prestigious award, but few receive it. To be eligible, a scout must complete a seven step project surrounding a specific issue. Coates chose to complete […]