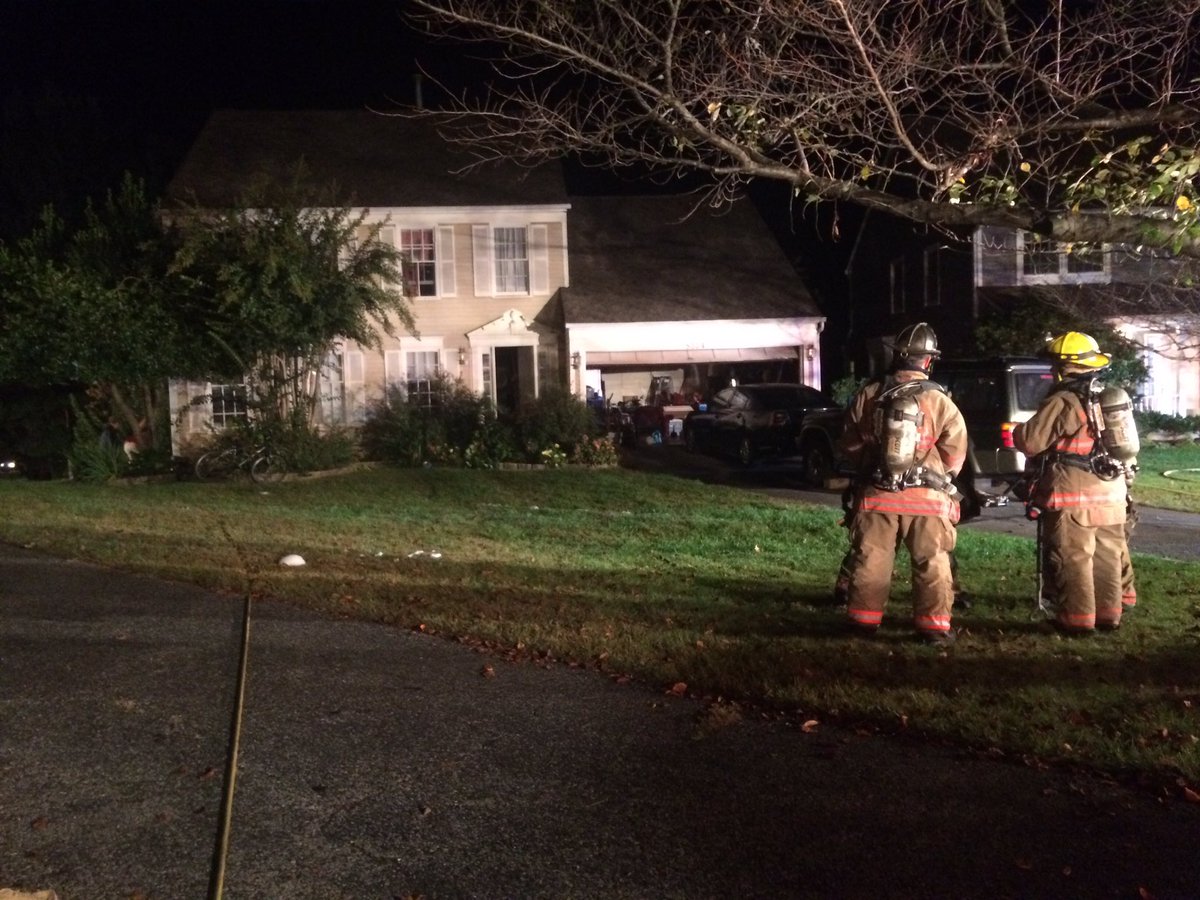 Gaithersburg House Fire Displaces Ten People (PHOTOS)
UPDATED A basement fire has displaced ten people from a house in the 8300 block of Cottage Hill Court in Gaithersburg, according to Montgomery County Fire and Rescue Spokesperson Pete Piringer.
Piringer said one person was injured in the fire on Wednesday night. There were no working smoke alarms in the house, he said.
As for the cause of the blaze, Piringer said, it has been ruled accidental.
The Red Cross has been called to assist the displaced residents with housing.
Damage is estimated at $50,000, Piringer said.
Update – 8334 Cottage Hill Ct; single family hse; Cause, accidental; Area, bsmt bedrm; Damage ~$50k; 10 displaced; NO WORKING SMOKE ALARMS pic.twitter.com/WtEL9U3et3

— Pete Piringer (@mcfrsPIO) October 6, 2016
Update – 8300blk Cottage Hill Ct, Sayebrook Sq, Gburg, bsmt fire, 10 ppl displaced, NO WORKING SMOKE ALARMS, 1 civ NLT injury, under invest pic.twitter.com/sNfc3RnmeO

— Pete Piringer (@mcfrsPIO) October 6, 2016
Update – Cottage Hill Ct, basement fire under control, Red Cross needed, 10 people displaced, incl 8 adults & 2 children

— Pete Piringer (@mcfrsPIO) October 6, 2016
8300blk Cottage Hill Court, Gaithersburg, fire in basement

— Pete Piringer (@mcfrsPIO) October 6, 2016