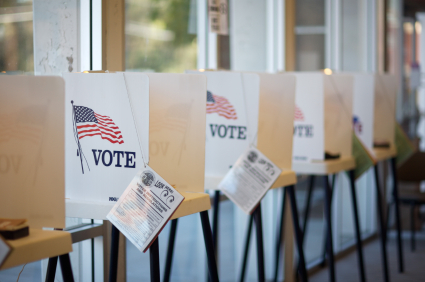 Gaithersburg Incumbents Unchallenged (Video)
UPDATED

The three incumbents in the upcoming City of Gaithersburg election are running for reelection unopposed.
The filing deadline closed at 5 p.m. on Sept. 20 and city officials said Mayor Sidney Katz and Gaithersburg City Council members Henry Marraffa and Michael Sesma are the only candidates who filed to run in the Nov. 5 election. Katz is running for reelection for the position of Mayor while both Marraffa and Sesma are seeking to retain their Council seats.
Sonya Burke had this report in County Cable Montgomery's weekly County Report This Week show.

Has a city election been uncontested in the past?
"We are researching that issue, but it appears that the last time the City has an uncontested election was in the 1980s," wrote City Attorney Lynn Board in an email.
In fact, the last uncontested city election was 1982. According to Board, the candidates were Bruce Goldensohn, Mayor, Sidney Katz and Gertrude Kildee, Council. She said only 127 ballots were cast in that election.
Gaithersburg officials budgeted $56,000 for the 2013 election, according to Board, who says the election plan will continue as proposed.
Voters are encouraged to cast their ballots on Election Day. Polls are open from 7 a.m. – 8 p.m. In addition, early voting will take place on Oct. 27 from 9 a.m. – 2 p.m. and Nov. 2 from 12 p.m. – 5 p.m. You can find polling places on the city of Gaithersburg's website: www.gaithersburgmd.gov.
Board said the Board of Supervisors of Elections (BOSE) will meet on September 25th to certify the petitions received by today's filing deadline and to review the first financial disclosure reports.
Gaithersburg holds staggered elections every two years. The four-year terms of Katz, Marraffa and Sesma expire in November.
The four-year terms of Council members Jud Ashman, Cathy Drzyzgula and Ryan Spiegel are not up in this election cycle.
Mayor Sidney Katz said he still plans to post campaign signs that he has saved from previous elections.