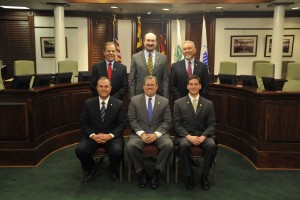 Gaithersburg Mayor and Council Release Statement on Watkins Mill Interchange
UPDATED Gaithersburg city leaders are asking residents and business owners to contact Governor Larry Hogan about the importance of moving forward with the Watkins Mill Road Interchange.
On Friday, Mayor Jud Ashman and the Council released a joint statement about the project:
"Late last year the City Council and I were very disheartened and disappointed to learn that the City's #1 transportation priority, the Watkins Mill Road Interchange at I-270, was in jeopardy. After nearly two decades of planning, a $4.9 million contribution from Montgomery County and our efforts to secure the right-of-way, the Maryland State Highway Administration (SHA) has placed this vital project on hold indefinitely. The decision by the SHA places this project in jeopardy, not only impacting the daily commute for thousands of people, but also hindering the economic growth and vitality of the Upcounty area.
"There are several projects contingent upon the construction of a full interchange. These include Phase II of the Spectrum development, which proposes more than 360,000 square feet of office space, 14,400 square feet of mixed use space (bank/service), 80,600 square feet of retail and restaurant space, and a 184-room hotel. There are several other projects in the pipeline that were predicated on a full interchange. These include a FedEx distribution center on the former IBM campus, which could bring 200 new jobs to the area, and the possible consideration by the Humane Society of the United States of making its Gaithersburg location its National Headquarters.
"Over the last several weeks the City has met with Maryland Secretary of Transportation Pete Rahn to convey the importance of a full diamond interchange. We are not alone in our advocacy efforts. Both the Montgomery County State Delegation and the Montgomery County Council have sent strong letters of support to Governor Larry Hogan reiterating the importance of moving forward with construction of the full interchange.
"Members of the Montgomery County Delegation were briefed this morning on the status of the Watkins Mill Road Interchange in their continued efforts to get the project back on track as expeditiously as possible.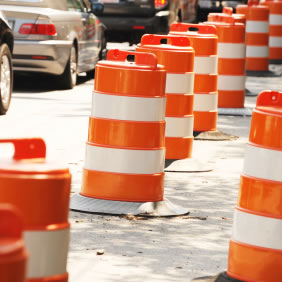 "The City of Gaithersburg has been an active partner with the State on many high priority issues. The initiation of the Watkins Mill Interchange is now the highest priority for Gaithersburg as vital economic development and infrastructure improvement needs depend upon its full implementation. If Maryland is truly "open for business," the interchange must be one of the roads to get us there.
"My colleagues and I will continue to push this issue at all levels of government until the interchange is completed. We ask that the residents and business owners of Gaithersburg and the Upcounty area join us in moving the Watkins Mill Road Interchange forward by contacting the Governor and their legislators. Together we can and will make great things happen!"
Contact Information
Governor Larry Hogan
100 State Circle
Annapolis, MD 21401-1925
Email portal – http://governor.maryland.gov/mail/default.asp
https://twitter.com/LarryHogan
Pete K. Rahn, Secretary of Transportation
Department of Transportation
P. O. Box 548
7201 Corporate Center Drive
Hanover, MD 21076 – 0548
410.865.1000
Email: secretary@mdot.state.md.us