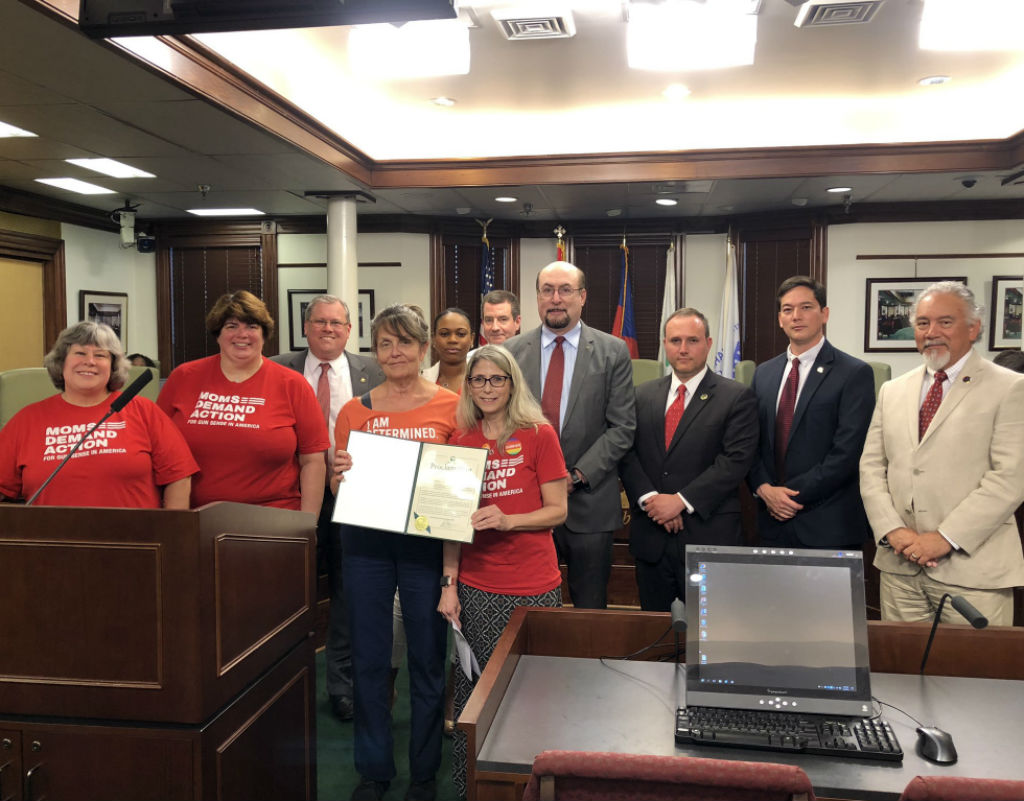 Gaithersburg Mayor Declares June 7th 'Gun Violence Awareness Day'
On Monday, the Gaithersburg Mayor and City Council designated June 7th, 2019 as "Gun Violence Awareness Day," or "Wear Orange Day." Jennifer Stein and other representatives from Moms Demand Action, an anti-gun violence organization, accepted the proclamation. June 7th will be observed across the U.S. as a day of remembrance and activism against gun violence in all American communities. The occasion is a joint effort from organizations Everytown for Gun Safety, who spearheads the Wear Orange movement, and Moms Demand Action.
The city of Gaithersburg said that the acknowledgment was made in solidarity with officials from Virginia Beach, where a fatal shooting occurred in a municipal building on May 31st.
The color orange is nationally recognized as the color of gun violence safety and serves as the cornerstone of the Wear Orange movement.  According to the organization, "Wear Orange is an opportunity to demonstrate our collective power as members of the gun violence prevention movement, bringing together a broad spectrum of organizations, brands, and influencers working in different ways to curb gun violence."
Montgomery County residents can join the movement by wearing orange on June 7th, as well as participating in the Wear Orange Unity Walk to Disarm Hate in Silver Spring on June 8th.
— City of Gaithersburg, MD (@GburgMD) June 3, 2019
We'd like to thank Jennifer Stein and other representatives from @MomsDemand for accepting this proclamation. pic.twitter.com/VdtibBKjyp

— City of Gaithersburg, MD (@GburgMD) June 3, 2019