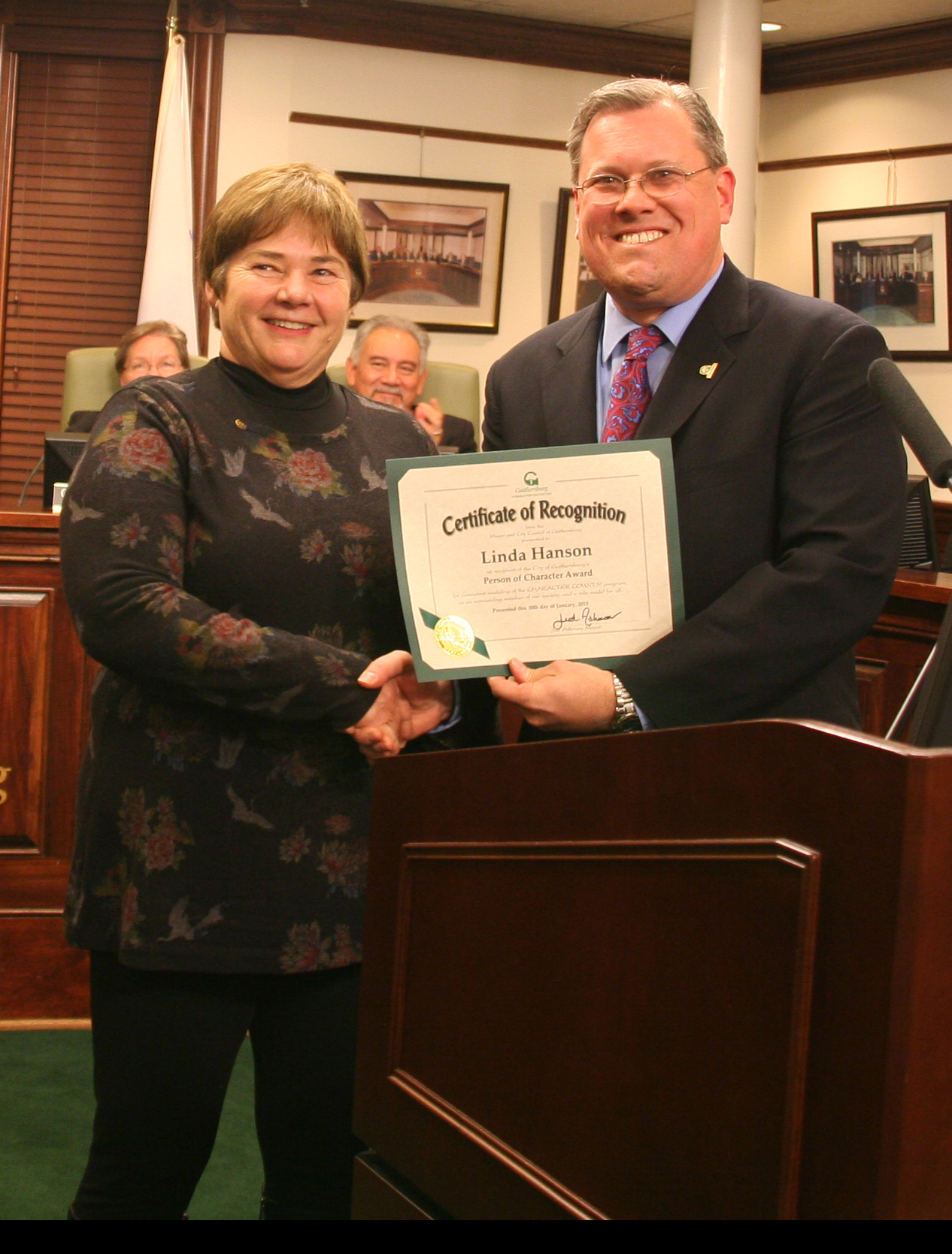 Gaithersburg Mayor Jud Ashman Releases Statement about Passing of Community Activist Linda Hanson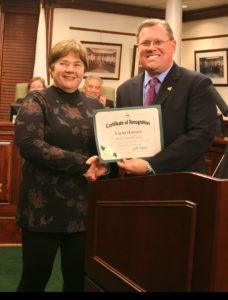 Gaithersburg Mayor Jud Ashman has released a statement about the passing of Linda Hanson, a community activist and volunteer:
"The Gaithersburg City Council and I, along with the entire Gaithersburg community, are deeply saddened by the passing of Linda Hanson, which we learned of yesterday. Our heartfelt condolences are extended to her husband, John, her family, friends, colleagues and associates. Her loss will be deeply felt.
"Linda was one of those people who made the world better and brighter simply by her presence. She was a font of energy and endearing goodness. My colleagues and I were honored to work with Linda and support her involvement in so many organizations and initiatives, including Gaithersburg HELP, the Gaithersburg Rotary Club, the Interact Clubs at Gaithersburg and Quince Orchard High Schools, the Olde Towne Advisory Committee, and the City's Holiday Giving and CHARACTER COUNTS! programs, among others.
"Her impact on this community cannot be overstated. Through her compassion, her wisdom and her leadership, she led many collaborative efforts to care for our community's most vulnerable, to strengthen the moral fiber of our young people, to ensure that networks were maintained among all of the wonderful nonprofit organizations operating in our area, and to connect the business community with the broader community through service.
"In 2015, we recognized Linda with a Person of Character award for living and acting by the Six Pillars of Character, which are caring, trustworthiness, respect, responsibility, fairness, and citizenship. I can think of no better example of an individual who embodies all of these traits. Her commitment to service will be her enduring legacy, and she will always be a role model for those who had the pleasure of knowing her and who strive to make this world a better place."