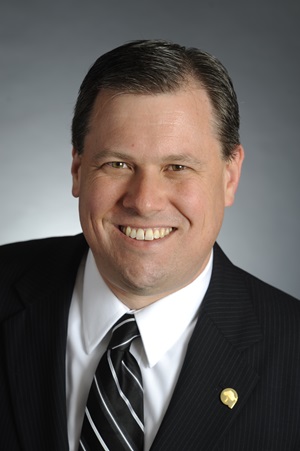 Gaithersburg Mayor Jud Ashman Shares March Madness Picks and Issues a Challenge (VIDEO)
Can you beat the mayor?
Gaithersburg Mayor Jud Ashman wants you to "bring it."
Ashman has unveiled his 2017 NCAA men's basketball bracket picks in a 12-minute video posted on the city's YouTube page, and he is challenging residents to try and beat him in the March madness challenge. The video is hosted by the city's social media expert Nick Smith.
So how good is Ashman at picking the winning teams?
"I have good years and terrible years," said Ashman, who plays every year. He said he was in the top 10 of The Town Courier league last year. "I just like to have fun with it," he said.
You can join the Gaithersburg challenge, here.
Video: Mayor @judashman makes his #marchmadness picks. Think you can beat the Mayor? "BRING IT," he says! https://t.co/VfdAklTxOM

— City of Gaithersburg (@GburgMD) March 13, 2017