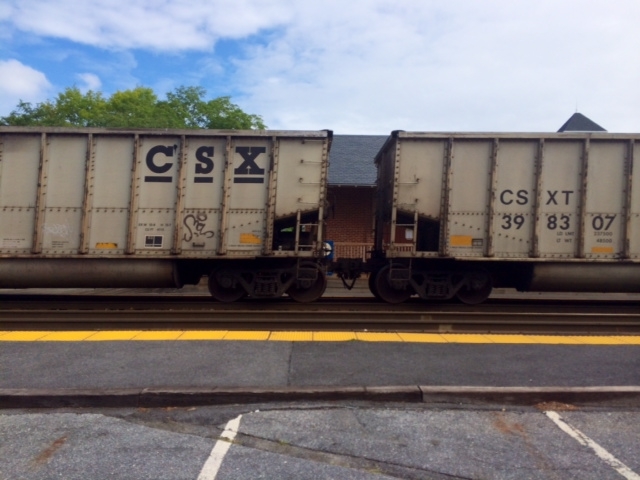 Gaithersburg Mayor Questions Structural Integrity of CSX Bridge Over Quince Orchard Road
Gaithersburg Mayor Jud Ashman wants to know more about the condition of the CSX bridge, which crosses Quince Orchard Road.
In a Jan. 3rd letter addressed to Brian Hammock at CSX transportation, Ashman requests information about the latest inspection of the bridge.
"A significant amount of rust is evident on the bridge bringing into question its structural integrity," writes Ashman. "If this bridge has been inspected recently, I respectfully request that the city be provided a copy of that report. If this bridge has not been inspected recently, I request that an inspection be completed as soon as possible and those results shared with the city."
Rob Doolittle, the director of communications for CSX, told MyMCMedia on Monday that the bridge over Quince Orchard Road was last inspected in May of 2016 as part of CSX's comprehensive bridge-management program.
"The bridge was found to be in good condition," said Doolittle. "CSX's bridge-management program requires, at a minimum, that all bridges on the CSX network are inspected by a qualified bridge inspector at least annually."
Doolittle said CSX has a good relationship with the city, and would be happy to address any concerns with the mayor.
According to Doolittle, CSX invests more than $2 billion annually in the maintenance and enhancement of its infrastructure to ensure it is safe.