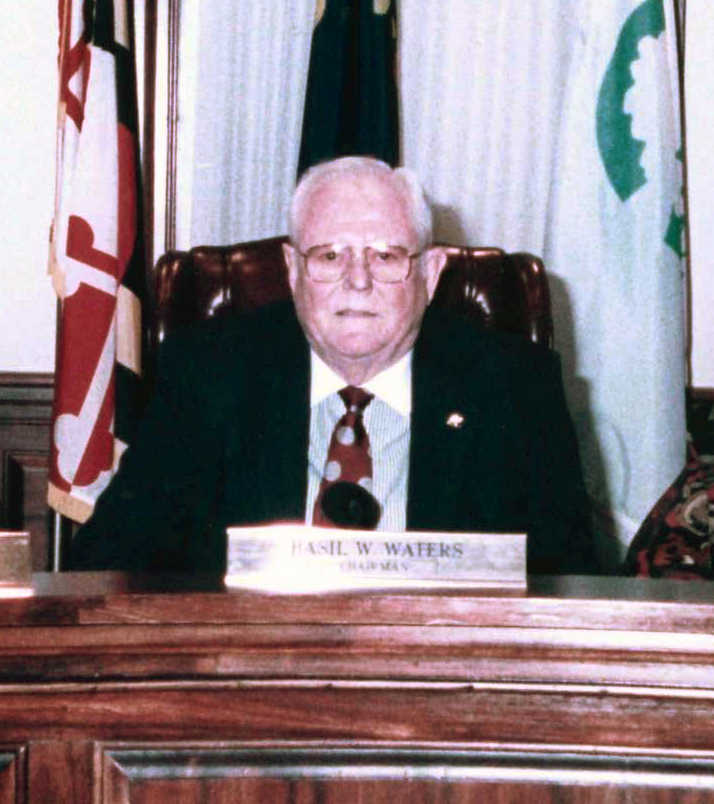 Gaithersburg Mayor Reacts to Passing of Local Businessman Basil Waters
Gaithersburg Mayor Jud Ashman has released a statement about the passing of Basil Waters, a longtime resident and business owner:
"The Gaithersburg City Council and I, along with the entire Gaithersburg community, are deeply saddened by the passing of a longtime resident, business owner and friend of our community, Basil W. Waters III. Our heartfelt condolences are extended to his family, friends, colleagues, and customers.
"Mr. Waters, who is a U.S. Marine Corps and Korean War veteran and a retired Maryland State Trooper, is perhaps best known as owner of Waters Appliance, a unique and infinitely popular service store that draws customers from throughout the region in person and throughout the country through its mail order service. Opened in 1964, the store specializes in quality service for small appliances, the place to go to repair a stand mixer or locate a hard-to-find part for a vacuum cleaner. The store has exposed many people to the charms of Gaithersburg.
"As a long time business owner in the City's historic center, Mr. Waters was involved in a number of committees and initiatives to help reshape and preserve Olde Towne, including appointment as a founding member of the Downtown Review Committee and service on the Historic Railroad Task Force.
"His impact on the broader Gaithersburg community is considerable. He served on the Gaithersburg Planning Commission from 1983 to 1999, serving as Chair from 1993 to 1999. As a Commissioner, Mr. Waters helped to oversee a number of significant developments in Gaithersburg, including the innovative new urbanist, mixed-use Kentlands community. With his background in criminal justice, he was also proud to serve as Gaithersburg's representative on the Montgomery County Criminal Justice Coordinating Committee in the mid-1990's.
"In 2000, we were proud to recognize Mr. Waters with the City's highest honor, the Distinguished Citizen Award.
"For nearly 60 years, Mr. Waters has been a fixture in the Gaithersburg community. Through his efforts, the City's Olde Towne area retained its relevance and he contributed to the thoughtful and creative growth of the surrounding community. Mr. Waters is an important part of our City's history, and through his legacy, he will remain an important part of our future. For that, we are grateful."