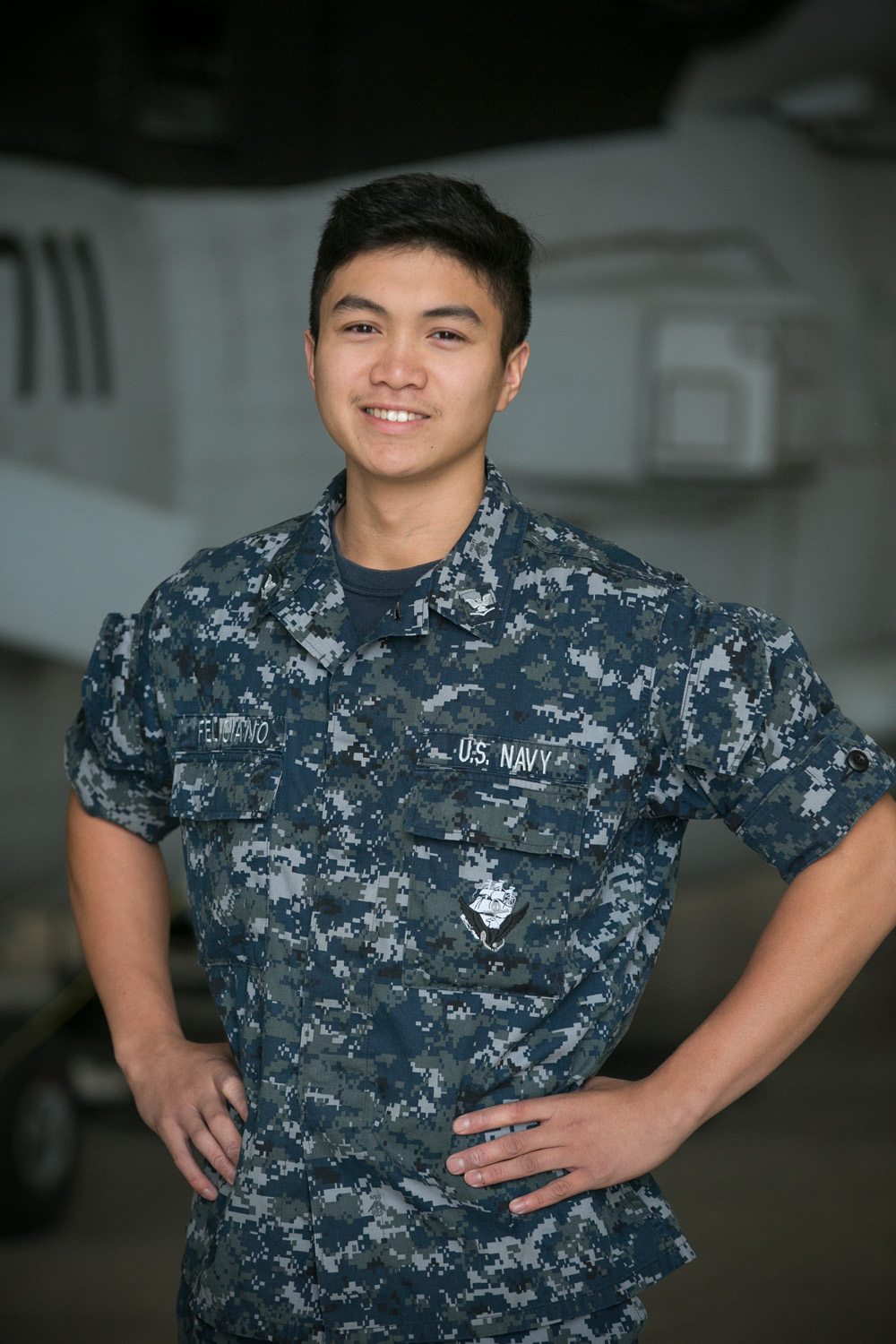 Gaithersburg Native Serves with Helicopter Maritime Strike Squadron 71
A 2011 Gaithersburg High School graduate is serving with a U.S. Navy helicopter squadron that flies the Navy's newest and most technologically-advanced helicopter, the MH-60R Sea Hawk, according to a news release from the Navy.
Petty Officer 3rd Class Rodneil Feliciano is an information systems technician with the "Raptors" of Helicopter Maritime Strike Squadron 71, based out of San Diego.
"There's a lot of work to do," said Feliciano. "I'm always improving myself every day, that's what I like about this squadron."
The squadron deploys its helicopters and personnel around the world aboard a variety of Navy ships, including frigates, destroyers, cruisers and aircraft carriers, according to the release.
While aboard ships at sea, the squadron conducts a variety of missions.
"Our missions aboard ships include tracking and hunting enemy submarines, combating enemy surface ships, search and rescue, communications relay, and ferrying supplies, cargo and personnel," said Lt. Reagan Lauritzen, Commander, Naval Air Force U.S. Pacific Fleet spokesperson.
As an information systems technician, Feliciano is responsible for maintaining the deployed laptops and networks of the squadron to keep them connected to the network.
"I like how my job is technology related," said Feliciano. "Even if my career in the Navy ends it will transition easily into the civilian world."
The MH-60R Sea Hawk is over 60 feet long, and can weigh up to 23,500 lbs. It is replacing the Navy's older helicopters because of its greater versatility and more advanced weapon systems, according to the Navy.
"The MH-60R features more sophisticated electronics, like a new low-frequency sonar and an advanced radar system," said Lauritzen. "The Seahawk can also launch torpedoes, fire Hellfire missiles and laser guided rockets, and carry crew served weapons"
Feliciano said he is proud to be a part of the 300-member squadron that is ready to defend America at all times.
"I like the experience I'm gaining in the Navy," said Feliciano. "Serving the country is a family tradition and I'm just another generation doing my duty."
Being a sailor assigned to a helicopter squadron and in a deployable status means spending a lot of time away from friends and family, but serving his country makes it worth it for Feliciano.
"Deploying means more work to be done and more experience to gain," said Feliciano. "I look forward to working hard as well as the opportunity to see other countries."
Submitted By:  Lt. Emily J. McCamy, Navy Office of Community Outreach