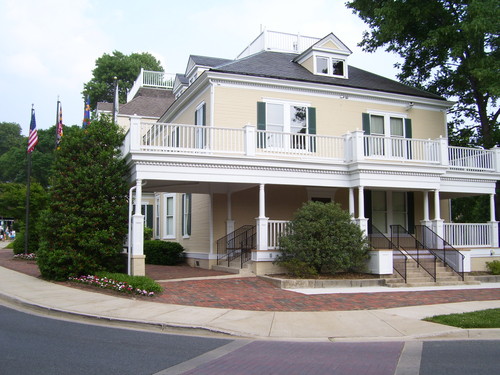 Gaithersburg Orders City Flag to Half Staff for Gina Roman
By order of Mayor Jud Ashman, the city of Gaithersburg flag will fly at half-staff on Friday, October 2nd in honor of Gina Roman, a former City of Gaithersburg employee who passed away on September 25 in Chambersburg, Pennsylvania.
Gina served as the Senior Accountant in the city's Department of Parks, Recreation and Culture for 25 years, retiring in 2003. In that capacity she managed bank deposits, daily reconciliations, collections, petty cash, and the administration of summer camp scholarships.
"While her job description made it sound like she was all about the numbers, what made Gina so very special is that she treated all customers, both internal and external, like they were part of her family," said Terrilyn Lahs, Administrative Services Division Chief. "She treated everyone with dignity and pride, always wanting to help. Whether it was assisting someone with payments for recreation classes or helping families apply for financial aid programs so their children could participate in our programs, Gina exemplified the best of Gaithersburg, both as a person and as an employee."
Condolences are expressed to the Roman family. Gina's son, Kevin, serves as the Neighborhood Services Division Chief in the city's Department of Planning and Code Administration.