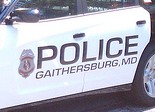 Gaithersburg Police Chief Updates City Leaders About Stabbing at Lake Forest Mall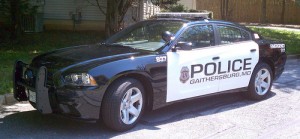 Gaithersburg Police Chief Mark Sroka told the Gaithersburg Mayor and City Council that he is confident that police will make an arrest in the attempted armed robbery and stabbing that occurred last week outside the Lake Forest Mall.
According to police, a 63-year-old woman was stabbed as she exited the mall and entered her vehicle in the upper level parking lot on Thursday afternoon outside Macy's.
At Monday night's Council meeting, Sroka also released some new details about the case. Sroka said the suspect demanded cash, which the victim did not have, and, he said, the suspect was armed with a knife. According to Sroka, the suspect was last seen heading towards Russell Avenue.
As for the status of the investigation, Chief Sroka said police have recovered some evidence that is being tested for DNA and, he said, that officers have talked to a witness. In addition, Sroka said, police officers are reviewing surveillance video from the mall.
For those concerned about safety and security at the mall, Sroka described this incident as "highly unusual," noting that this is the first crime of its type at the mall this year.  He also shared some crime statistics, noting that shoplifting and disorderly conduct calls are the main reasons police are dispatched to the Lake Forest Mall.
So far, this year, police have responded to 54 disorderly calls, compared to 41 last year. He said most of these calls involved teens at the food court. Although disorderly calls are up, the chief said calls for larceny and assault are down at the mall. According to Sroka, there were 43 larcenies reported this year, compared to 63 last year; and 12 assaults reported at the mall this year, compared to 16 last year.
According to the chief, there are surveillance cameras inside and outside the mall, and, he said, security at the mall involves not only private security guards but off-duty city police officers as well.
Gaithersburg Mayor Jud Ashman said he asked Sroka to attend the Dec. 21st meeting to provide the public with an update about the highly publicized case, and to talk about safety and security at the mall in general.
During the meeting, Ashman noted that he shopped at the mall over the weekend, and, he considers it safe.
Councilmember Henry Marraffa seemed to agree. "Overall, the mall is not dangerous," Marraffa said, "but perception is everything."