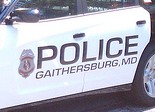 Gaithersburg Police Make Arrests in Kentlands and Lakelands Thefts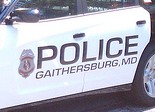 Officers from the Gaithersburg Police Department have arrested and charged 19-year-old Jean Aka and 20-year-old Felipe Castellon with thefts from vehicles and garages in the communities of Kentlands and Lakelands during the early morning hours of July 17 and July 19.
According to police, tips from residents helped in their investigation.
A search and seizure warrant was executed in the 1000 block of West Side Drive, police said, resulting in the discovery of property taken from the two communities, along with additional property.