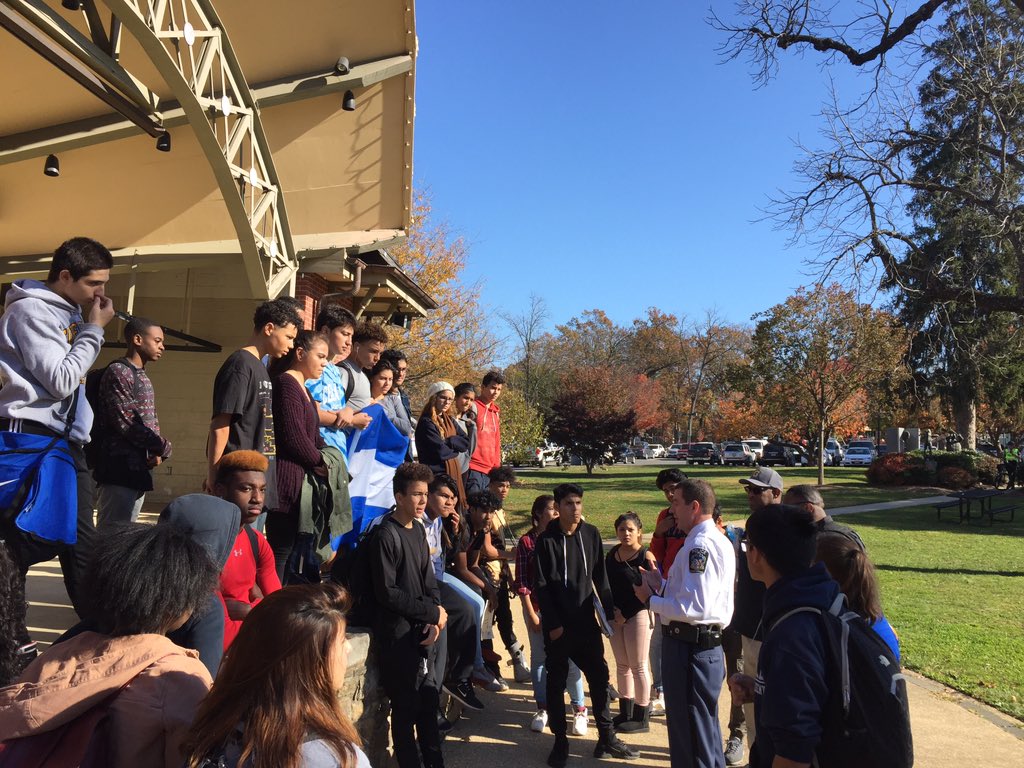 Gaithersburg Police Thank Students for Peaceful Protest (PHOTOS)
Students from Montgomery County Public Schools protested President-elect Donald Trump all week long. Gaithersburg High School students joined the demonstration on Friday. 
According to Gaithersburg City Police, students gathered at roughly 9:30 Friday morning and marched to Lake Forest Mall.  Upon arriving to the mall, students from Watkins Mill High School joined the students in the protest.
"They were peaceful, compliant and stayed on the side walk," said Dan Lane, spokesperson, Gaithersburg City Police Department. "They stopped and waited for each other and remained respectful."
From the mall, Gaithersburg High School students marched to city hall where they were greeted by Chief of Police Mark Sroka.
"The chief talked to the kids and thanked them for being polite and courteous," said Lane. "He encouraged them to not go the other way and become violent in their message."
Police confirmed roughly 50 students were in attendance.
There were no reported injuries.
Traffic U/D: GHS students are now on Odend Hal Avenue walking on the sidewalk towards Lakeforest Mall.

— Gaithersburg Police (@GPDNews) November 18, 2016
Traffic U/D: All GHS students are at Lakeforest Mall. Students are urged to obey the laws and to respect the mall property.

— Gaithersburg Police (@GPDNews) November 18, 2016
All students have left City Hall & headed back to school.

— Gaithersburg Police (@GPDNews) November 18, 2016