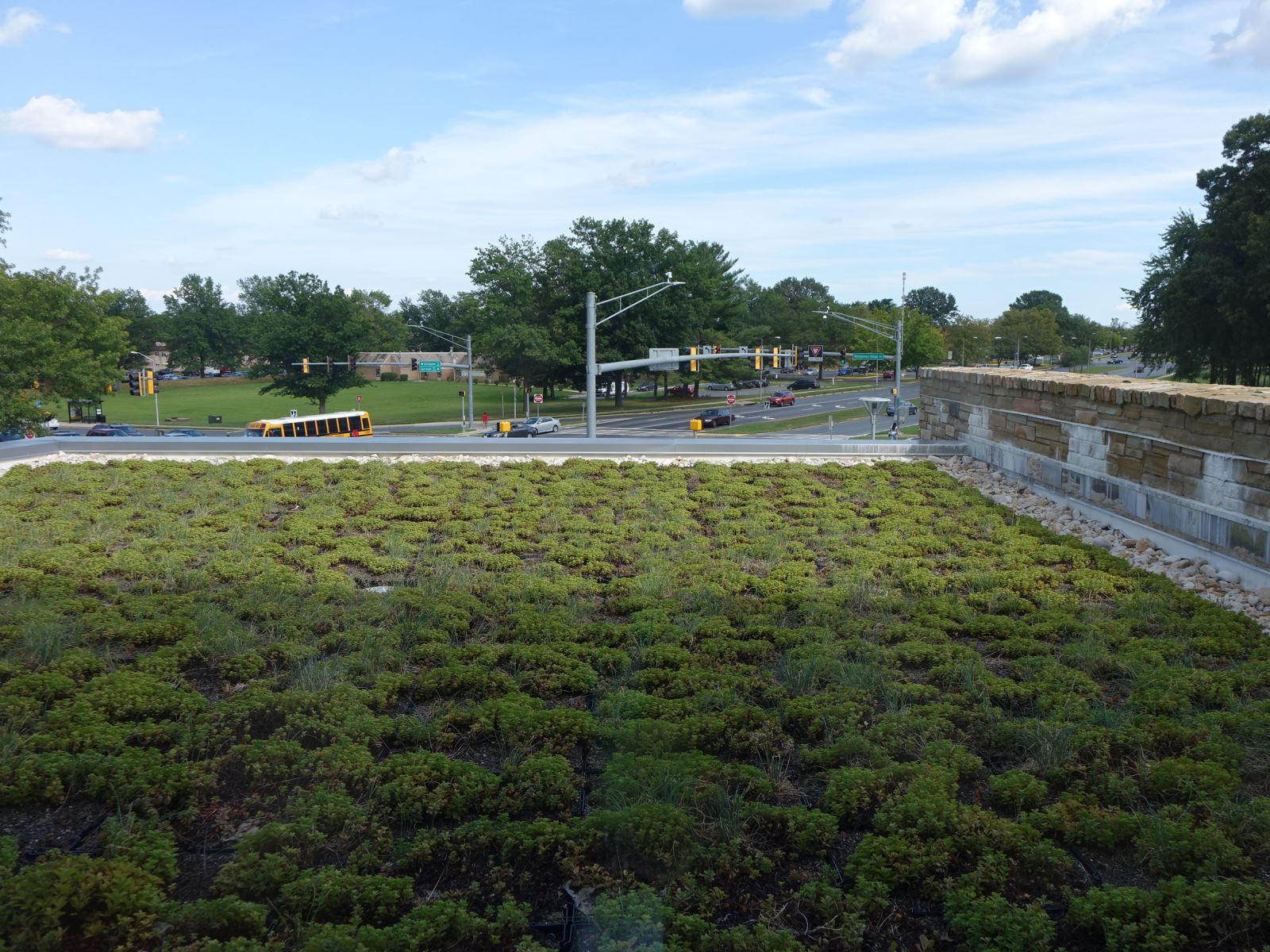 Gaithersburg Ranks in Top Ten Cities for Green Roofs
The city of Gaithersburg was ranked in the top 10 cities in a survey measuring green roof square footage in North America. The trade association Green Roofs for Healthy Cities conducted a survey to find the most greenery on roofs and mid-building patios which placed Gaithersburg at number 10.
Washington D.C. ranked number one, followed by Newark, New York City, Seattle, Portland, Toronto, Philadelphia, Chicago, and Culpeper, Va. before Gaithersburg at number 10.
The 2017 Green Roof Industry Survey utilized data from more than 1,000 completed projects in 39 U.S. states and five Canadian provinces. The projects resulted in 5,389,749 square feet of green roofing.
"We're delighted that public facilities and commercial businesses in our community are joining the city of Gaithersburg in its commitment to green technology," said Mayor Jud Ashman. "By encouraging creative architecture we're helping to make our built environment not only more attractive, but better for the planet."
Among their many benefits, green roofs provide a cooling effect and can help decrease heating, ventilation and HVAC use, they reduce stormwater runoff, they can play a role in reducing greenhouse gas emissions, and they can serve as community amenities with potential uses for such activities as gardening and recreation.
Learn more about the city of Gaithersburg's environmental initiatives on their website, here. Learn more about the survey and results, here.
Okay THIS is pretty cool: @GRHCna released their Top Ten North American Cities for #Green Roofs, and guess who made it? Among cities like DC, NYC, Toronto, Seattle, Chicago, and Philly … that's right! ? Full article here: https://t.co/p7FnfQw2pi pic.twitter.com/XgI19RQYMP

— City of Gaithersburg, MD (@GburgMD) August 1, 2018