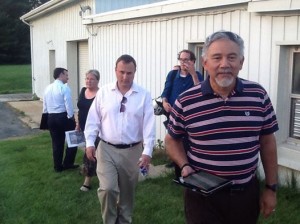 Gaithersburg Solicits Bids for Consumer Product Safety Building Demolitions
The City of Gaithersburg is accepting bids to demolish the former  Consumer Product Safety Commission buildings to make way for a park on the site.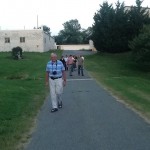 The City is seeking sealed bid proposals for the demolition of eight  existing buildings on the former CPSC site, at 10901 Darnestown Road, Gaithersburg.
The total cost of the project is $6.6 million, according to City Manager Tony Tomasello.
Tomasello described the concept for the site as similar to Constitutions Gardens park at 112 Brookes Ave.
"We are demolishing the buildings to give people a clean slate. After that we will have to create something from scratch," Tomasello  told MyMCMedia.
Tomasello said he expects demolition of the buildings to be completed by the end of the summer. In addition, Tomasello said underground storage tanks will also have to be removed from the site.
Bids for the demolition are scheduled to be open March 13.
Related: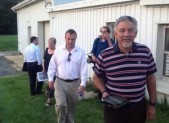 The City of Gaithersburg is accepting bids to demolish the former  Consumer Product Safety Commission buildings to make way for a park on the site. The City is seeking sealed bid proposals for the demolition of eight  existing buildings on the former CPSC site, at 10901 Darnestown Road, Gaithersburg. The total cost of the project […]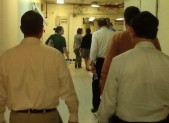 It was a tour of mold, dead mice and crumbling buildings when the Gaithersburg City Council gathered Monday night at the former Consumer Product Safety Commission property off Darnestown Road. The council talked about options for the recently-acquired land like picnic areas, an indoor sports complex, a nature center and jogging trails. But as the […]