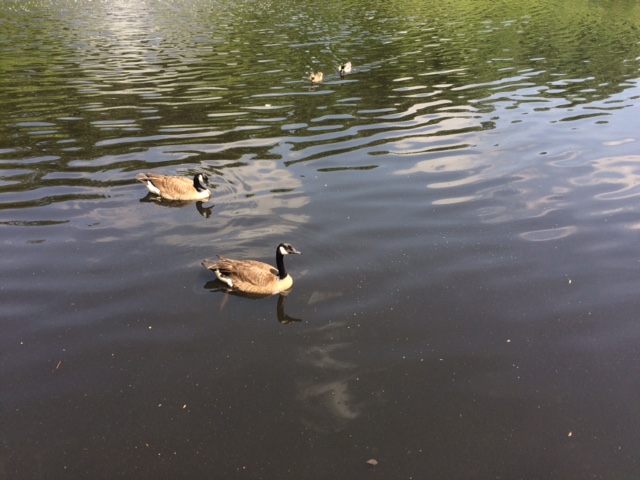 Gaithersburg Staffers Inspect Pond After Reports of Dead Fish
Gaithersburg city staffers inspected a storm water management pond in the community of Quince Orchard Park this week after reports by a resident of a fish kill.
Neighborhood Services Division Chief Kevin Roman said he personally inspected the pond along Winter Walk Drive and noted "a few dead fish and tadpoles" but, he said, there was no evidence of any problems with the drainage at the pond.
"We checked the storm drains and found no evidence of an illicit discharge into the pond," Roman said. "The two sand basin filters were operating as intended. Additionally, we noted a lively wildlife environment including fish, turtles, snakes, ducks, red-winged black birds, and a blue heron."
Roman was joined on the inspection by an officer from the city's animal control office.
According to Roman, city staff will continue to monitor the pond to determine if any further investigation is warranted. If so, he said, the environmental services division will be called in to test the water.
Quince Orchard Park residents were notified of the inspection today.