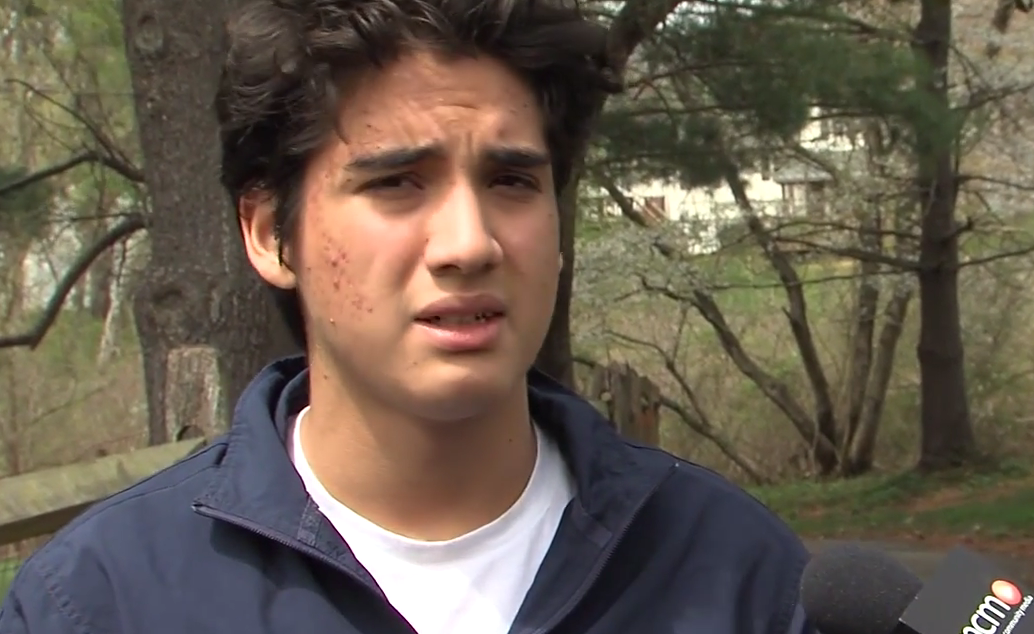 Gaithersburg Teen Charged With Shaare Torah Vandalism Pleads Guilty
The teen, who was arrested and charged with vandalizing a Gaithersburg synagogue, pleaded guilty on Tuesday, according to court documents.
Sebastian Espinoza-Carranza was charged with defacement of religious property, damage to a religious institution, and malicious destruction of property for the antisemitic graffiti found on Shaare Torah Synagogue in Gaithersburg back in April. His sentencing is set for Oct. 20.
Espinoza-Carranza's lawyer, Barry Helfand, said each charge is a misdemeanor and the state is not going to ask for jail time.
"Everyone believes that this young man is not a white supremacist. … He rather did a stupid thing," Helfand said.
Helfand said his client was asked to attend the U.S. Holocaust Memorial Museum in Washington, write an essay, and help repair the building.
Shaare Torah Rabbi Jacob Blumenthal wrote in an email to MyMCMedia that in Judaism forgiveness is a process.
"As part of the process leading up to this plea agreement, the defendant met with me and representatives of the synagogue. He has taken responsibility for his actions, and this is represented by the guilty plea he entered in court yesterday.  Taking responsibility for one's actions is a first step in the Jewish concept of "Teshuvah" or "repentance," which is a process we engage in throughout the year, but especially as we enter the Jewish new year at Rosh Hashanah," Blumenthal wrote.
The rabbi also believes the teen's actions, statements, and regret were sincere. He wrote that the teen has apologized both in person and in writing.
"I am hopeful that as Mr. Espinoza-Carranza moves through this process, including commitments made in the sentencing process as determined by the courts, we will achieve full forgiveness and reconciliation," he added.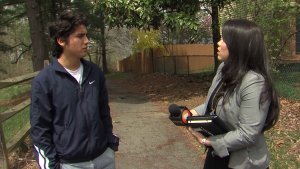 Espinoza-Carranza was arrested on April 14 after spray painting swastikas, "KKK", and other hate-based graffiti on the walls, windows and doors of the synagogue.
The incident happened on April 7. Three additional juvenile suspects were also identified by police.
"The juvenile suspects are still in various stages of the legal process, and I can't comment on that at this time," Blumenthal wrote.
Ryan Spiegel, vice president of the Gaithersburg City Council, said he and his family attend the Gaithersburg synagogue and he has "a lot of mixed feelings about the guilty plea that was just entered" but he hopes Espinoza-Carranza has learned a valuable lesson and will be treated fairly.
"Coming as it does right at the Jewish season of reflection, renewal, and forgiveness — with Rosh Hashanah and Yom Kippur just days away — it offers closure for the incident which, in stark juxtaposition, occurred right at the time of Holocaust Remembrance Day five months ago. … The incident was a stark reminder that even in our wonderfully diverse and progressive region, discrimination can still rear its ugly head.  In the end, it is by building more community connections and partnerships across religious, ethnic, and geographic lines that we ultimately stamp out hate and ignorance," Spiegel said.
Helfand said the teen had a "very difficult time" socializing after the vandalism.
"He was abandoned by most of his Jewish friends," the lawyer added.
Helfand, who is Jewish, said friends advised him not to take the case. He said the teen and his family did not know he was Jewish until they walked in his office.
"You can see the symbols in my office that I'm Jewish. … I had to explain [to friends] that the only reason I wanted to take the case was to show him he can depend on Jewish people," Helfand said.
Helfand said Espinoza-Carranza is expected to get probation before judgment and eventually expunge any criminal record.
"One of the biggest downsides of this is that he's the face of this incident. … There are other juveniles involved and because of their birth dates, they don't bear the burden," Helfand said.