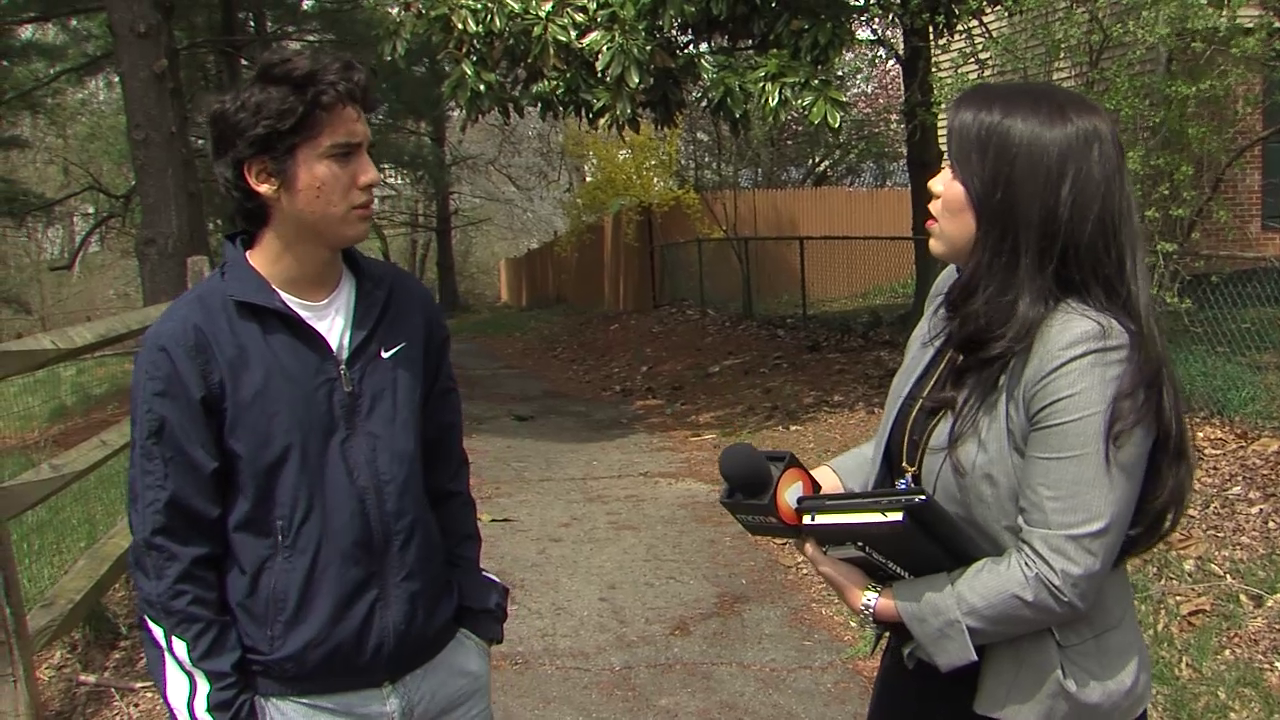 Gaithersburg Teen Charged With Shaare Torah Vandalism Regrets His Actions (VIDEO)
It was an emotional interview for Sebastian Espinoza-Carranza at his home in Gaithersburg. The teen was arrested and charged with vandalizing a Gaithersburg synagogue.
The 18-year-old teen says he is not a racist person and that he is really sorry.
The congregation's surveillance video helped lead police to Spinoza-Carranza. It shows him allegedly spray painting swastikas, the letters kkk and other hate base graffiti on the walls, windows and doors of the Shaare Torah Synagogue.
"I'm really sorry. I shouldn't have done it. It's nothing personal… I love Jewish people. I have a lot of Jewish friends. The news said I'm a racist person which I'm not. I'm not a racist person," he said.
Espinoza-Carranza was arrested on April 14. The incident happened on April 7. Police said three additional juvenile suspects have been identified and charges are expected.
Related: