Registration Underway for Gaithersburg Tennis Tournaments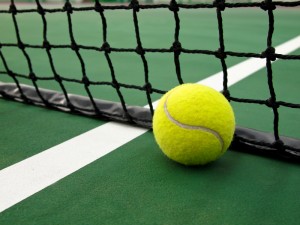 The city of Gaithersburg will host a series of tennis tournaments for all ages this fall.
Doubles tournaments will take place on September 6 and 7 and singles tournaments will take place on September 13 and 14.
All tournaments will be held from 8 a.m. to 8 p.m. at various tennis courts around the city.
Each match will consist of the best two out of three sets with a 12-point tiebreaker in effect.
First and second place finalists from the 2013 Gaithersburg Tournament Intermediate Divisions must enter the next higher division. Tennis balls will be provided and all participants will receive a complimentary t-shirt.
Doubles tournament fees are $36 per team for two City residents, $41 per team for one City resident and one nonresident, and $46 per team for two nonresidents. Singles tournament fees are $23, $18 for City residents.
The registration deadline is August 29 for doubles and September 9 for singles. You can find out more on the city's website.