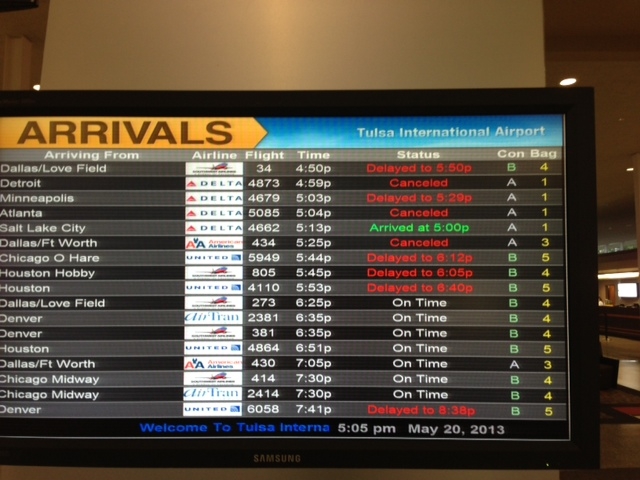 Gaithersburg Woman in Oklahoma When Tornadoes Hit (Photos)
A Gaithersburg resident who flew to Oklahoma today to visit family said she is being advised to stay put at the Tulsa airport until the threat of tornadoes and severe weather passes.
After she rented a car, Suzanne Scharf said airport officials advised her not to leave the airport because Highway 412 was in the path of the storm. She said airport passengers were advised to head to a tunnel if the airport was targeted by the storms. Scharf said she has been waiting out the storms for over two hours and many flight arrivals and departures were delayed because of the bad weather.
Fortunately, the Gaithersburg resident said she has been in touch with her family and they are safe and unharmed.
"Our thoughts and prayers go out to families, first responders and all those who are affected by today's tornado in the Oklahoma City area," said Maryland Governor Martin O'Malley on his Twitter account this evening.
Dramatic storm photos and videos of the damage are being posted from Oklahoma on Twitter.