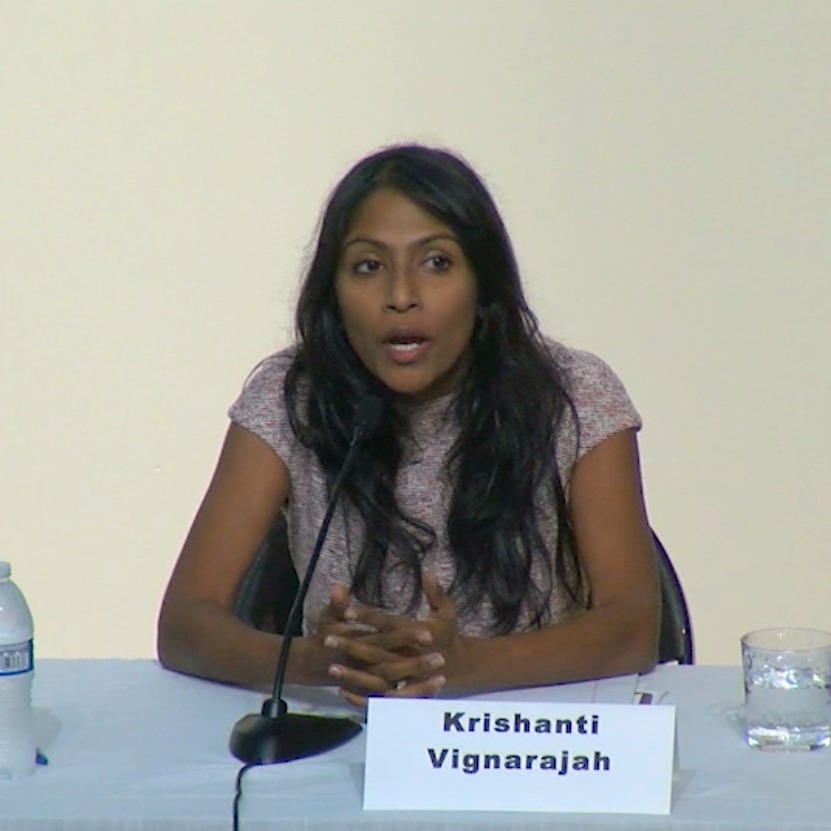 Gaithersburg Woman Running for Governor
I'm running for Gov. of Maryland so my daughter has the opportunity to realize her own American Dream. #mdpolitics https://t.co/MgLoVWwBhv

— Krish Vignarajah (@KrishForMD) August 9, 2017
A former policy director for first lady Michelle Obama has entered the race for the Democratic nomination for Maryland governor.
Krishanti Vignarajah, who lives in Gaithersburg, was born in Sri Lanka but moved to Maryland when she was 9 months old. Her parents were Baltimore City public school teachers.
From Baltimore, she was educated at Yale and Oxford. She said she wants to ensure her newborn daughter has the same opportunities she had.
"My newborn daughter's life will be easier because my own parents' lives were hard. To me that's the American Dream. That's what I'm fighting for, and that's why I want to be governor," said Vignarahah, 38.
Gov. Larry Hogan, only the second Republican governor in Maryland in a generation, enjoys popularity even in a state where Democrats outnumber Republicans by a more than 2-to-1 margin.
A crowded field of Democrats is seeking to face off against him in the Nov. 6, 2018, general election.
In addition to Vignarajah, the candidates include state Sen. Richard Madaleno of Kensington, Prince George's County Executive Rushern Baker, Baltimore County Executive Kevin Kamenetz, former NAACP president Ben Jealous, consultant Maya Rockeymoore Cummings, Baltimore lawyer Jim Shea, author and former schoolteacher Alec Ross. Frequent candidate Ralph Jaffe also has filed for the race.
At a forum of gubernatorial candidates at Montgomery College's Germantown campus, Vignarajah expressed support for education, capitalizing on the outdoor resources of Western Maryland as a means toward economic development and greater investment in elementary and middle schools.
No one at the forum had much good to say about Hogan. She called him "a reverse Robin Hood," failing the schoolchildren who need the most assistance.
Vignarajah also favors expanding the Fairness for All Marylanders Act, which prohibits discrimination based on gender identity.
"Right now there are exceptions," she said. "And so LGBT discrimination is exempted when it comes to religious institutions, schools, when it comes insurance. And under my leadership, I would make sure those areas are included."
Beyond the other Democrats in the field, Vignarajah also faces a challenge on whether she qualifies to run in the Maryland election. According to the Washington Post, she voted in the District of Columbia in 2010 and 2014, but in Maryland in 2016. Maryland law requires gubernatorial candidates to have lived and registered to vote in the state for five years prior to the election.
"I have always been a Marylander through and through," she said. "I absolutely meet the eligibility requirements of being a resident and registered voter for five years."
Vignarajah has filed suit against the Maryland State Board of Elections to have her certified as an eligible candidate.