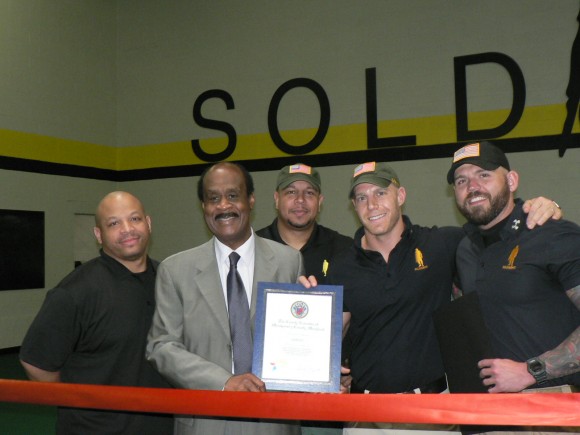 Gaithersburg's Soldierfit Grand Opening (Photo)
The Gaithersburg-Germantown Chamber of Commerce (GGCC) conducted a "Ribbon Cutting / Grand Opening" Ceremony for Soldierfit Gym on May 31. The "Fort Gym" is located at 18945 Bonanza Way in Gaithersburg. Soldierfit now has five locations, with others in Rockville, Frederick, Owings Mills and Chantilly, VA.
Soldierfit is a unique, functional fitness, boot camp program located in the Maryland, Washington DC area. Inspired by the US Army, Soldierfit boot camp classes feature drills and calisthenics, including jumping jacks, crunches and other body weight exercises, as well as weight and endurance training. Learn more about them at: www.soldierfit.com
.