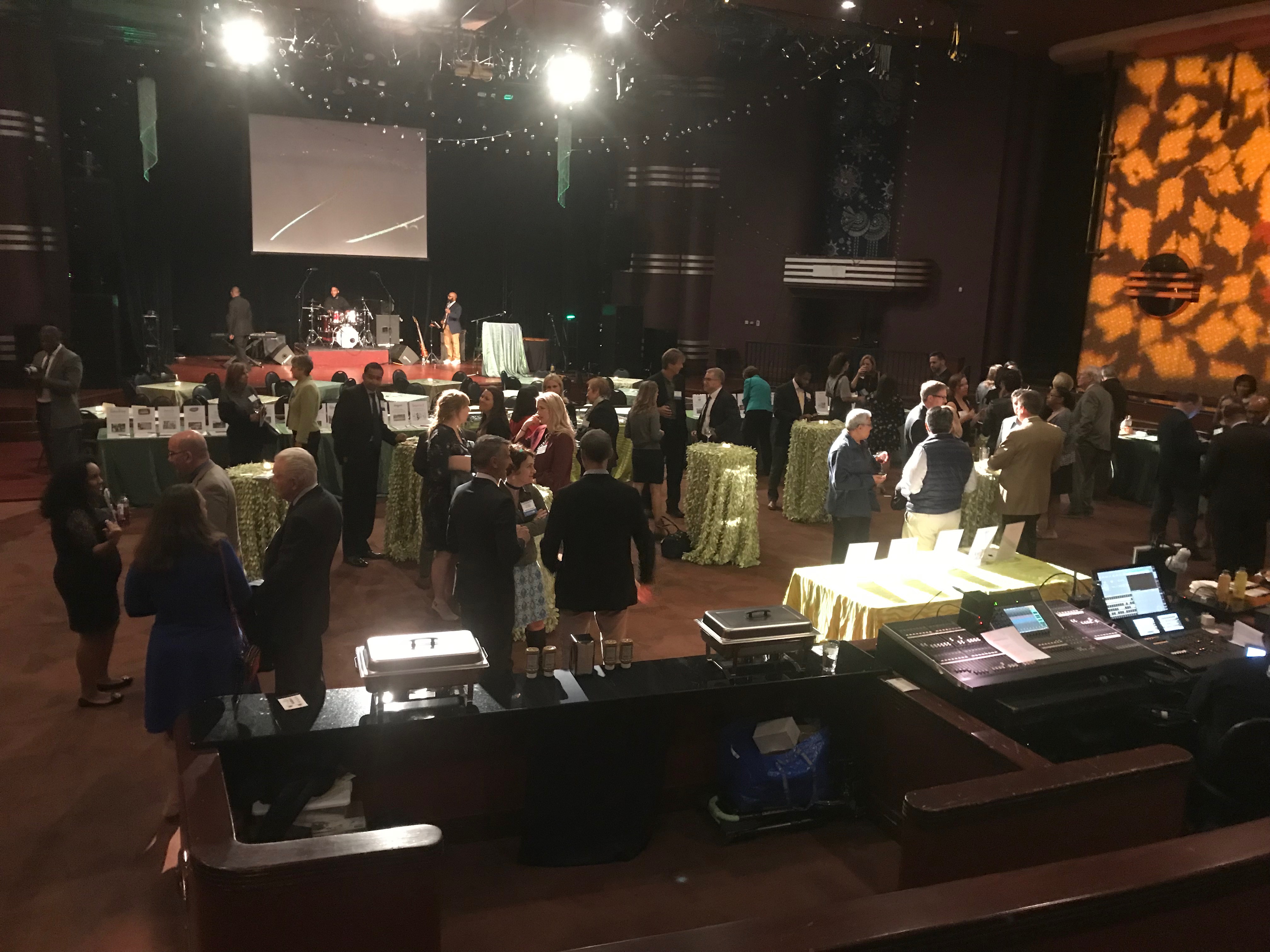 Gala Honors Going Green
The 2018 Bethesda Magazine Green Awards were handed out at a gala Thursday night, highlighting efforts to increase sustainability.
The winners are:
Innovation Award: Business: Green Generation Solutions.
The Bethesda-based company, founded in 2011, helps property owners reduce energy consumption.
Innovation Award: Nonprofit: Audubon Naturalist Society.
The Chevy Chase organization was chosen for its Creek Critters smartphone app that educates people about creek environments.
Leading By Example Award: Business: AstraZeneca MedImmune.
The biopharmaceutical company uses solar panels and automated irrigation to help conserve water and cut its energy consumption by 17 percent between 2010 and 2017.
Leading By Example Award: Business: MoCo Founding Farmers.
The company, which has a restaurant in Potomac, has prioritized eco-friendly practices including the elimination of plastic straws, serving only beer on tap and making its own sodas.
Leading by Example Award: Nonprofit: Habitat for Humanity Metro Maryland.
Based in Silver Spring, the organization does more than build affordable homes and renovate vacant, distressed or foreclosed homes. The nonprofit also tries to salvage materials and to reuse and recycle when possible, diverting nearly 1,200 tons of waste away from county landfills.
Individual Leadership Award: Keith Oberg, founder of Bikes for the World.
The group provides affordable bicycles to people in developing countries. Oberg founded the organization in 2005 as part of the Washington Area Bicyclist Association, and it became an independent nonprofit in 2011. Through its work, more than 140,000 bikes have been sent to 12 countries.