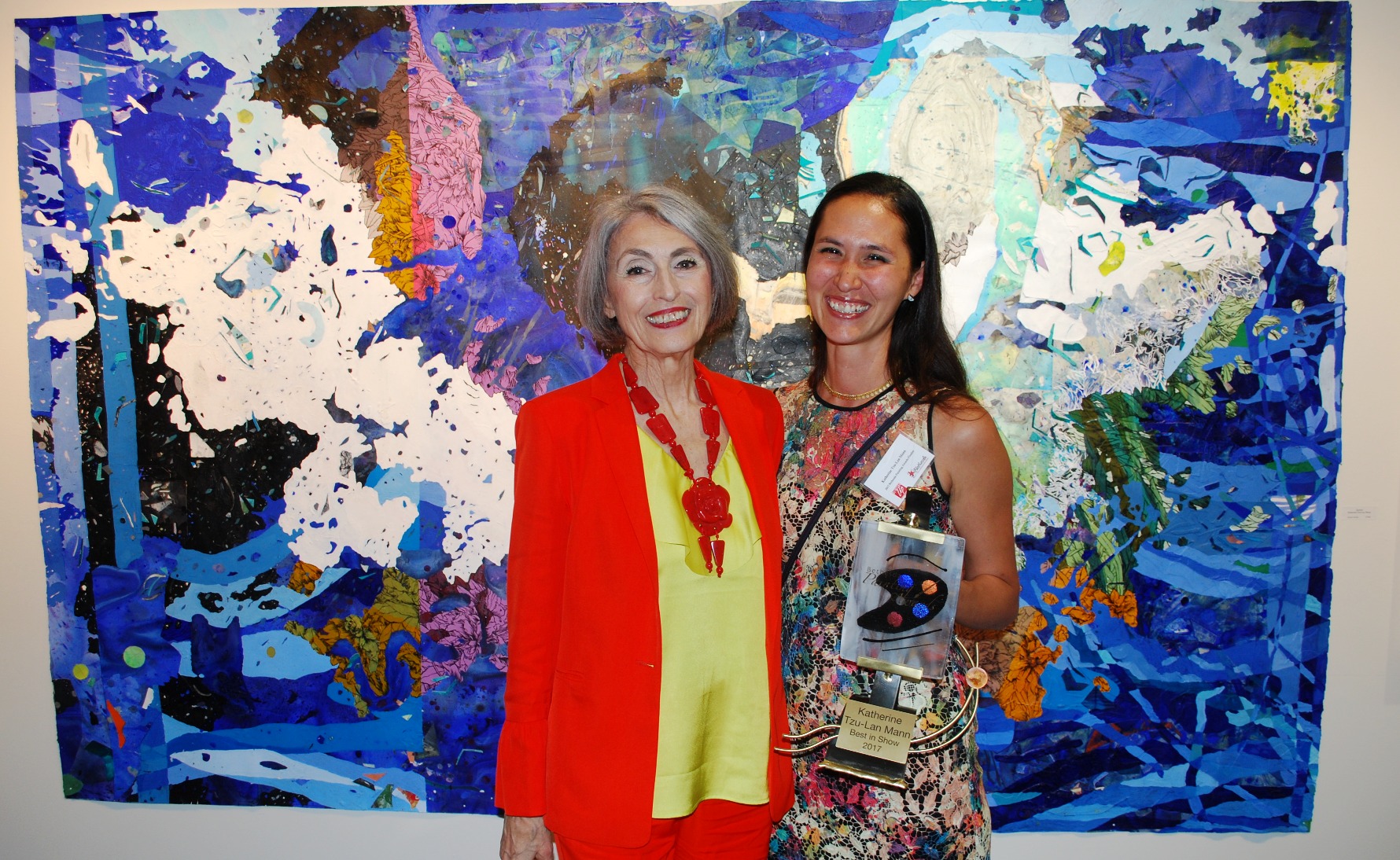 Gallery B Showcases Works From Art Competition; Katherine Tzu-Lan Mann Wins 'Best in Show' (PHOTO)
Paintings from the annual Bethesda Paintings Awards are on exhibit from now through July 1 at Gallery B, Bethesda. A public opening reception will be held Friday, June 9 from 6 to 8 p.m.
Katherine Tzu-Lin Mann, a painter from the District won $10,000 for the best in show prize during the exhibition's opening Wednesday. Carolyn Case of Cockeysville, MD received $2,000 for second place and Kenneth Schiano of Chestertown, MD received third place and was awarded $1,000.
The eight finalists include Amy Boone-McCreesh, Baltimore, MD; Carolyn Case, Cockeysville, MD; Frank Cole, Rockville, MD; Katherine Tzu-Lan Mann, Washington, D.C.; Mike McConnell, Phoenix, MD; Kenneth Schiano, Chestertown, MD; Stephen Towns, Baltimore, MD;  and Trevor Young, Takoma Park, MD.
The work of the eight finalists and winners will be on display at Gallery B, 7700 Wisconsin Ave., Suite E, in downtown Bethesda. The gallery is open from 12 to 6 p.m. Wednesdays through Saturdays.
A public opening will be held on June 9 from 6 – 8 p.m. Gallery B is located at 7700 Wisconsin Avenue, Suite E in downtown Bethesda. Gallery hours are Wednesday through Saturday from 12 – 6 p.m.
The judges for the awards included Don Kimes, Professor of Art at American University; Trace Miller, Lecturer at Towson University; and Dr. Cole Welter, Professor of Art, Painting and Drawing at James Madison University.