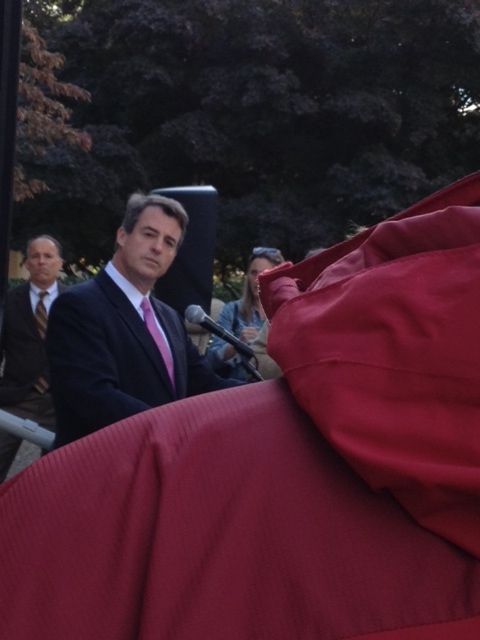 Gansler News Conference (Photos & Video)
UPDATED
Maryland Attorney General Doug Gansler (D) held a news conference in Silver Spring on Oct. 24 to address a story that he attended a beach party in June in Delaware that included reports of alleged underage drinking.
(You can watch the question and answer session of the news conference below:)


Gansler, who is a candidate for Maryland governor, explained that  he stopped at the party to simply tell his son what time they had to leave in the morning. He said he did not know if there was any underage drinking at the party. He described the party as a dance party with loud music and he said there may have been some college students or others drinking beer. "I don't know," he said.
According to Gansler, the party was chaperoned by adults.
"Perhaps I should have assumed there was drinking going on and I got that wrong," Gansler said in a prepared statement at the news conference. "At no time while I was in the house, did I see any teenager in any danger or any risk."
The Baltimore Sun report includes a photo of Gansler at the party. When asked if that photo depicted him taking a photo, he said he was not taking a photo but was instead reading a text.
Gansler fielded questions from reporters after reading a statement.  When asked, he said he was not having any second thoughts about running for Governor.
The Gansler story is getting national attention. Comedian Jay Leno even joked about Gansler's appearance at the beach party during his monologue on the "Tonight" show on Oct. 24.