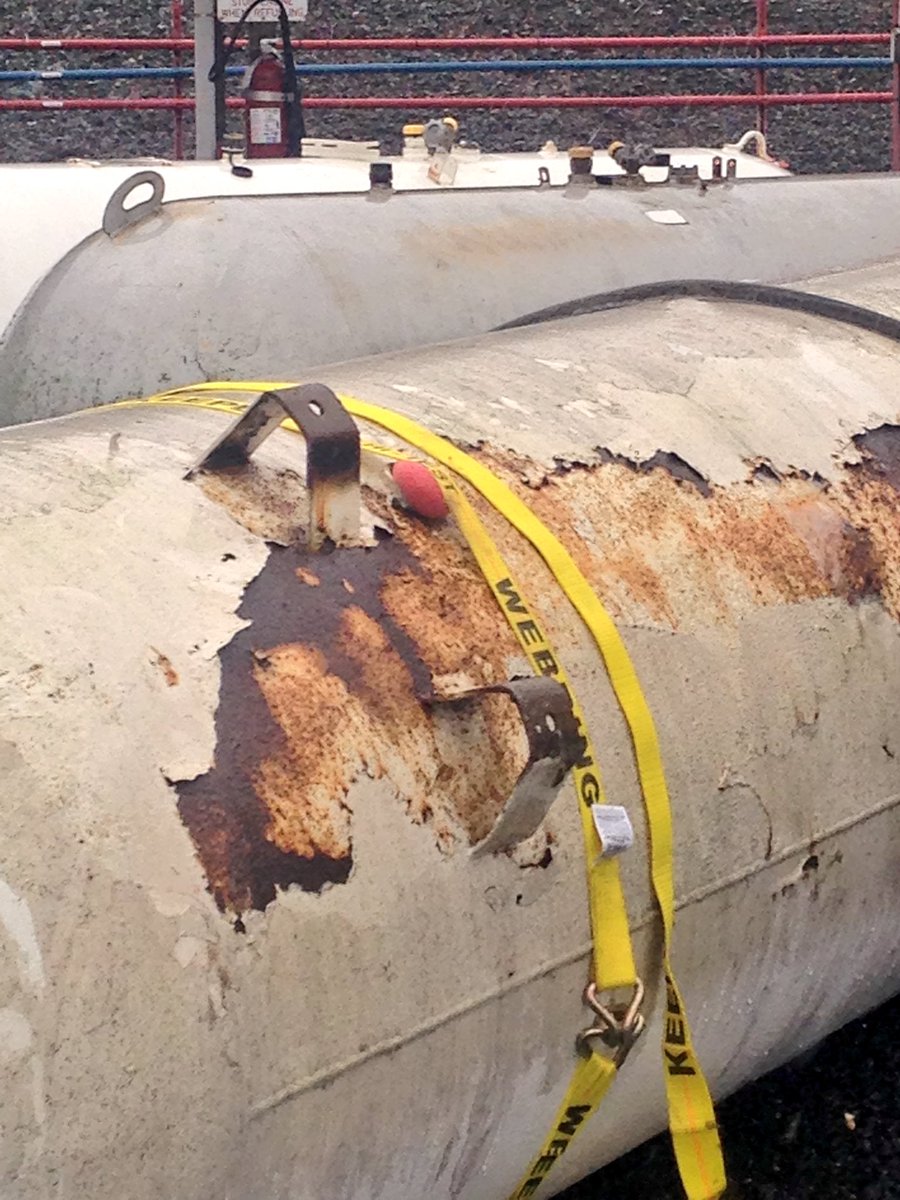 UPDATE: Gas Leak Forces College Evacuation, Halts Trains
Update: Montgomery College students could return to campus about 11 a.m. and rail service was restarted about 1 p.m.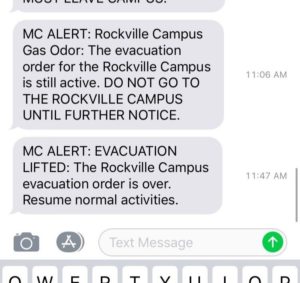 ICYMI (~945a) Suburban Propane (SP), Derwood Circle, Rockville, valve on 1K gallon tank 'sheared off' during maintenance process, no fire, nearby rail traffic stopped til 1p, SP technicians 'plugged' leak w/ assistance of HazMat & FF Crews, WMATA, CSX, MCPD & Media OS pic.twitter.com/HxaljTFqPg

— Pete Piringer (@mcfrsPIO) May 17, 2018
Original post: Montgomery College has been evacuated, and Metro and CSX trains have been stopped as a result a hazmat incident at a nearby Suburban Propane, according to a fire and rescue spokesman.
The valve to a 1,000-gallon propane tank sheared off, according to a tweet from Pete Piringer, spokesman for the Montgomery College Fire and Rescue Service.
Suburban Propane is on the east side of Hungerford Drive. The college is on west side.
Montgomery College students, staff and faculty received an automatic voice mail that said: "Due to a strong gas odor, evacuate the Rockville campus until further notice. Fire officials are on scene. You must leave campus."
Marcus Rosano, a college spokesman, said the college was evacuated out of an abundance of caution. No students are on campus, he said.
The college is getting ready for its Friday commencement exercises. Rosano said preparations have come to a halt because of the evacuation.
Here are Piringer's tweets about the incident:
Update – Rockville HazMat – Montgomery College Rockville (precautionary/voluntary) partial Evacuations @MC_Rockville @mcfrs

— Pete Piringer (@mcfrsPIO) May 17, 2018
Update – Rockville HazMat – additional response PE703, PE723, E725, PE721, AT723 assisting – expect road closures in area…nearby CSX & Metro rail traffic STOPPED in both directions https://t.co/jHlTqMT67M

— Pete Piringer (@mcfrsPIO) May 17, 2018
Traffic Advisory – CSX Rail traffic & Metro Rail thru Rockville STOPPED btwn Rockville & Shady Grove/Gaithersburg – HazMat activity in area

— Pete Piringer (@mcfrsPIO) May 17, 2018
Update – Derwood Circle, HazMat, Crews OS controlling leak, other crews RECON area along Rt355, College Pkwy, Montgomery College, Gude Dr, Mannakee St checking for hazards https://t.co/kZaLokI7Bx

— Pete Piringer (@mcfrsPIO) May 17, 2018
Unit block Derwood Circle, Suburban Propane, Rockville, HazMat, 1000 gal. tank leaking

— Pete Piringer (@mcfrsPIO) May 17, 2018