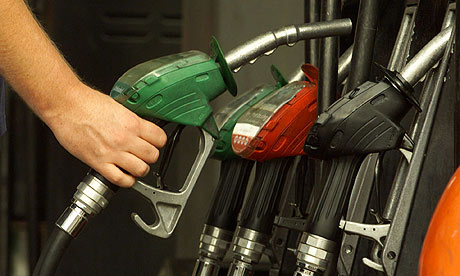 Gas Prices are Falling Locally and Across the Country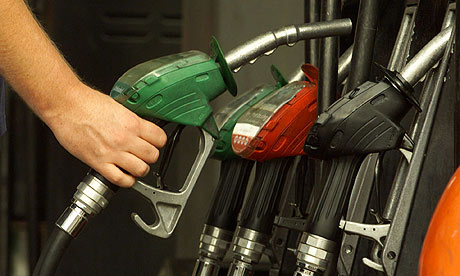 The national gas price average continues to plummet, dropping to $3.00 per gallon Friday for regular grade gasoline, which is seven cents less than one week ago, 33 cents less than one month ago and 28 cents below last year's price. Friday's average marks the lowest average since December 23, 2010, according to the American Automobile Association (AAA). The national average has now dropped for 36 consecutive days for a total of 34 cents per gallon.
Gas prices typically decline this time of year, but have fallen more swiftly than typical due to the sharply declining price of crude oil. The cost of crude oil accounts for approximately two-thirds of the price consumers pay for gasoline, which means, barring any other factors, gas prices continue to fall as long as crude oil prices decline. Today's national average price of gas represents an 18 percent savings compared to the 2014 high of $3.70 per gallon, which was reached on April 28.
Continuing unrest in Iraq and geopolitical tensions in Eastern Europe have taken a backseat to an emerging belief by many market watchers that global supply – including significantly higher oil production in the United States – is outpacing global demand growth. This assessment has helped sink West Texas Intermediate (WTI) crude oil prices to near $80 per barrel for the first time since June 2012 and has fueled speculation of how the Organization of Petroleum Exporting Countries (OPEC) will respond to the falling price of crude. OPEC is scheduled to convene on November 27 in Vienna to discuss global demand and the impact of increased production by non-OPEC countries. For the eighteenth consecutive trading day, WTI Crude oil settled below $90 per barrel, closing at $81.12 on Thursday. As of Friday late morning, the commodity was trading below $80 per barrel, on track for its biggest monthly decline since 2012.
The Weekend
"The steep decline in gas prices has been welcome news for motorists and has helped to make filling up at the pumps less expensive for the vast majority of Americans who drive every day," said Ragina Cooper Averella, Manager of Public and Government Affairs for AAA Mid-Atlantic. "Many drivers are spending $10-$20 less to fill up their cars on every trip to the gas station compared to what they paid during the summer driving season."
The Week Ahead
AAA anticipates gasoline prices will continue to drop in the weeks ahead, but it is possible that prices in many areas will begin to stabilize. Unless there are unexpected developments, gasoline should remain at this relatively inexpensive level this winter due to lower demand and typical seasonal trends. By spring, higher gas prices may return due to refinery maintenance, increased demand and a return to summer-blend gasoline.

CURRENT AND PAST GAS PRICE AVERAGES
Regular Unleaded Gasoline (*indicates record high)
 

10/31/14

Week Ago

Month Ago

Year Ago

National

$3.00

$3.07

$3.33

$3.28

Maryland

$2.95

$3.03

$3.32

$3.29

Baltimore

$2.92

$2.99

$3.31

$3.25

Cumberland

$3.06

$3.12

$3.37

$3.38

Hagerstown

$3.04

$3.10

$3.34

$3.37

Salisbury

$2.86

$2.93

$3.27

$3.23

Washington Suburbs

(MD only)

$2.99

$3.07

$3.34

$3.33

Crude Oil

$81.12

per barrel

(at Thursday's close, 10/30/14)

$82.09

per barrel (Thursday, 10/23/14)

$91.16

per barrel (9/30/14)

$96.77

per barrel (10/30/13)

 
AAA is the most comprehensive resource for gas prices.  AAA reports reflect actual prices from credit card transactions at more than 100,000 gas stations in the U.S. No other fuel price research tool has such a large, automatically generated database that is especially useful in generating local average prices which are more meaningful for consumers.
AAA has a variety of resources to help motorists save on fuel: