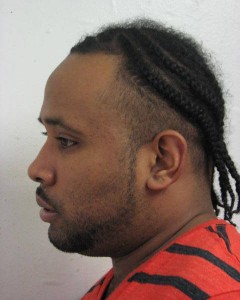 Gatihersburg Man Sentenced to More Than 10 Years in Prison
A Gaithersburg man, who is behind four armed robberies in Mt. Airy, Gaithersburg, Hagerstown and Damascus, was sentenced on Nov. 24 to 125 months in prison followed by five years of supervised release.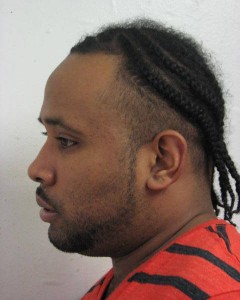 According to a press release, Lamont Bonds, 26, robbed Chipotle restaurants with the help of his girlfriend Marvel Alegria, 24, of Gaithersburg.
U.S. District Judge Richard D. Bennett presided over the sentencing hearing, and also ordered Bonds to pay restitution of $24,900.
Alegria was the manager of the Chipotle in Mt. Airy until July 17, 2012. She was fired for violating company policies, according to the press release.
Alegria told Bonds the best time to commit the robbery, how to access the restaurant, where the safe was located and that the manager had access to the safe, according to the plea agreement. On July 22, 2012, Bonds and Alegria recruited Norman Guifarro to participate in the robbery, which was planned for that evening.
The two forced the manager into the office at gunpoint to rob the money from the safe, stole $5,000 in cash, and fled after forcing the employees into a bathroom.
Guifarro was armed with a knife, according to the agreement. Later that evening, Bonds and Guifarro divided the stolen money among themselves and Alegria, according to the plea.
Bonds, armed with what appeared to be a black semi-automatic pistol, robbed Chipotle restaurants in Hagerstown on Aug. 4, 2012; at 564 North Frederick Avenue in Gaithersburg on Oct. 21, 2012 and 9815 Main Street in Damascus on Nov. 25, 2012 using similar methods as in the first robbery, according to the plea agreement. In the Aug. 4th robbery, Bonds and another man stole $9,400 in cash from the safe. Alegria drove Bonds to and from the Gaithersburg and Damascus robberies where Bonds stole $7,000 and $3,500, respectively, according to the plea. In each robbery, Bonds forced the manager to open the safe at gunpoint, according to the agreement.
Alegria had previously pleaded guilty was sentenced to 57 months in prison and ordered to pay restitution of $24,900. Guifarro was convicted in Carroll County Circuit Court of the Mt. Airy robbery and was sentenced to seven years in prison.
Related: