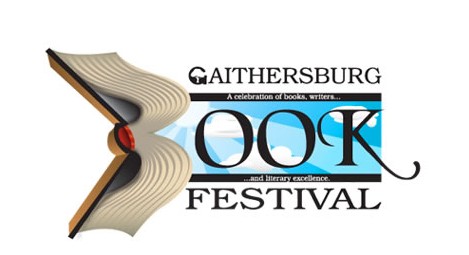 GBF Announces Short Story Contest Finalists
Judges have selected 12 finalists from a pool of more than 200 entries for the Gaithersburg Book Festival's third annual High School Student Short Story Contest.
The first-, second- and third-place winners, along with a fan favorite, will be announced at the festival on May 18 at 12:30 p.m. in the Ogden Nash tent.
Winners will receive $100, $50 and $25 gift certificates, respectively. The prizes are provided by the Johns Hopkins University Montgomery County Campus.
The winning stories will be selected by New York Times best-selling author Caroline Leavitt ("Pictures of You" and "Is It Tomorrow"), who is a featured author at the 2013 Gaithersburg Book Festival and presented at the festival in 2011. Leavitt also provided the three opening lines from which students had to choose when writing their stories.
"It's exciting to see the short story contest remain a vibrant and growing aspect of our festival," said Jud Ashman, festival chair and City of Gaithersburg Council Member. "We love being able to engage with and encourage tomorrow's authors."
The 12 finalists, in alphabetical order, are:
· Jennifer Baik – Ellicott City, Md. (Centennial High School, grade 12, Howard County)
· Megan Baldwin – Rockville, Md. (Walter Johnson High School, grade 11, Montgomery County)
· Rebecca Danaceau – Gaithersburg, Md. (Northwest High School, grade 12, Montgomery County)
· Casey Early – Fairfax, Va. (Robinson Secondary School, grade 11, Fairfax County)
· Mia Harris – Annandale, Va. (Washington Waldorf School, grade 9, Fairfax County)
· Rachel Page – Washington, D.C. (Woodrow Wilson High School, grade 9)
· Nur Simsek – Fairfax, Va. (Thomas Jefferson High School for Science and Technology, grade 10, Fairfax County)
· Cary Spector – Chevy Chase, Md. (Bethesda-Chevy Chase High School, grade 12, Montgomery County)
· Caroline E. Steel – Kensington, Md. (Walter Johnson High School, grade 11, Montgomery County)
· Becky Sutherland – Manassas, Va. (Osbourn Park High School, grade 11, Prince William County)
· Devin Taylor – Silver Spring, Md. (Northwood High School, grade 12, Montgomery County)
· Joey Vaughan – Vienna, Va. (Oakton High School, grade 10, Fairfax County)
This year's list includes two students – Baik and Spector – who were also finalists in the 2012 contest.
Entrants included public, private, and homeschooled students from 16 jurisdictions throughout D.C., Maryland and Virginia. Jurisdictions included the Maryland counties of Anne Arundel, Baltimore, Carroll, Frederick, Howard and Montgomery; and the Virginia counties of Arlington, Chesapeake, Chesterfield, Dinwiddie, Fairfax, Fauquier, Goochland, King George and Prince William.
The finalists' stories have been posted to the Gaithersburg Book Festival website at http://gaithersburgbookfestival.org/gbf-programs/short-story-entries. Visitors are encouraged to read the stories and give a "thumbs up" to those they like best to determine the "Fan Favorite" entry.