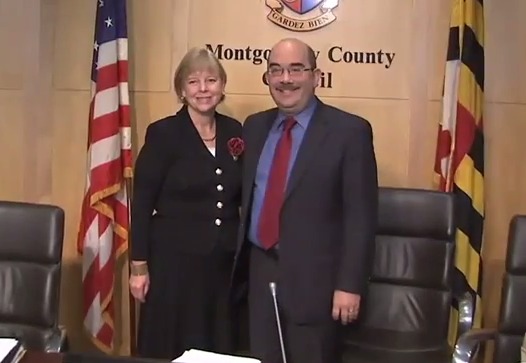 George Leventhal Elected Council President (VIDEO)
The Montgomery County Council elected new officers this past week. George Leventhal takes over for Craig Rice to lead the Council as president this next year and Nancy Floreen was selected as the Council's new Vice President.
Visit our PEG partner County Cable Montgomery to view more of its local programming.