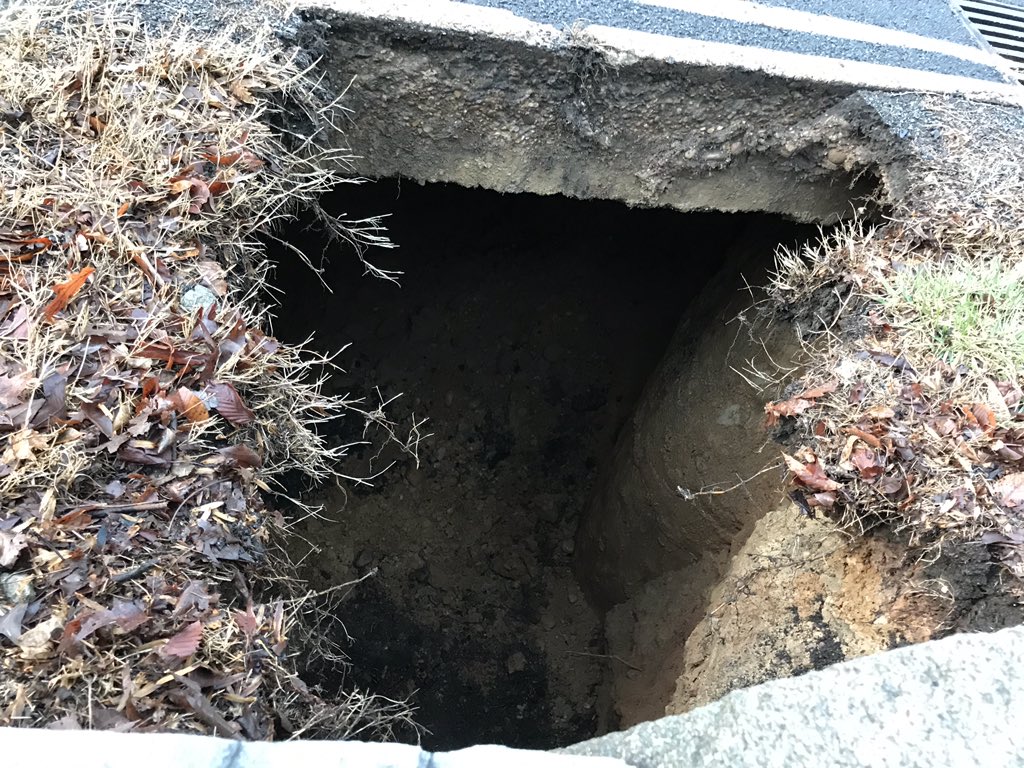 George Washington Parkway Reopens After Repairs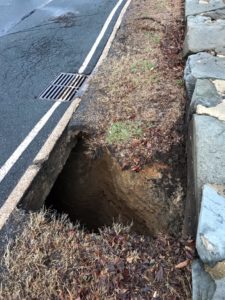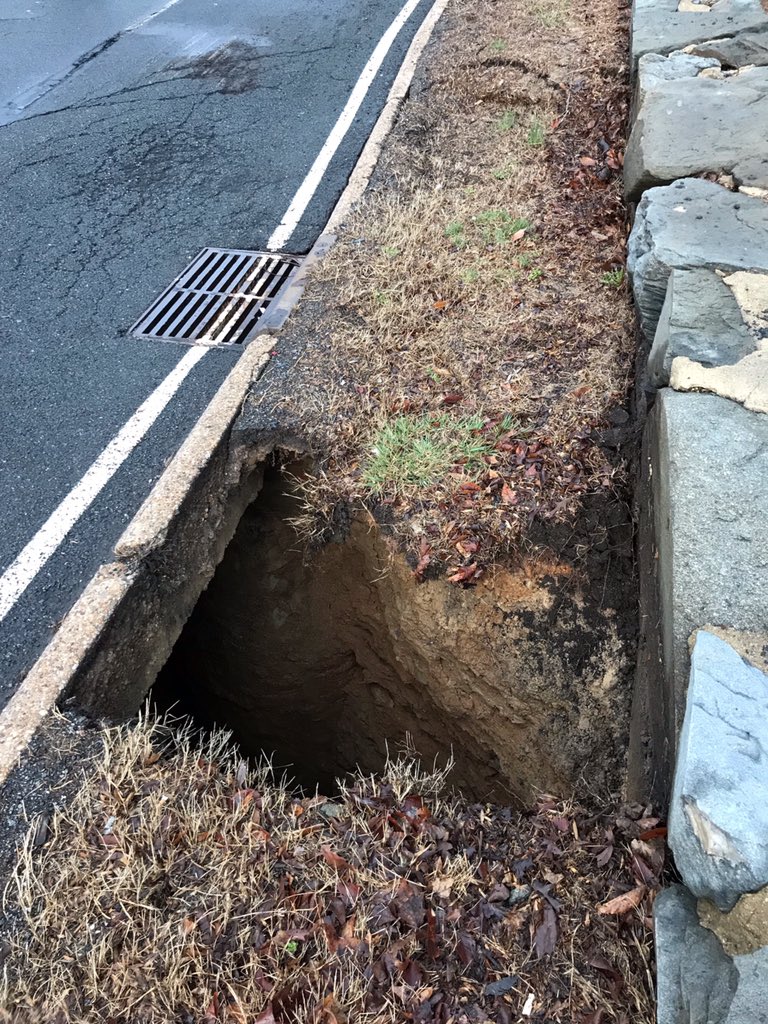 The George Washington Memorial Parkway reopened Saturday, earlier than anticipated, after a sinkhole that caused major delays during Friday morning's commute was repaired.
The sinkhole was discovered Friday morning around 6 a.m. when a car travelling northbound in the right lane lost control of their vehicle after hitting the sinkhole, according to the National Park Service (NPS). First responders determined there was an active sinkhole under the road and closed the northbound Parkway.
The southbound lanes of the Parkway were also closed until the extent of the sinkhole could be determined.
The Federal Highway Administration's investigation revealed there was no immediate threat to the southbound lanes of the Parkway so they were reopened around 11 a.m. Friday morning.
Crews worked through Friday night to address drainage issues and fill the 10-foot deep, 12-foot wide, and 30-foot long sinkhole. Then, Saturday morning crews placed more than 350 square feet of new asphalt over the repaired area.
The National Park Service reopened the northbound lanes of the Parkway Saturday afternoon after repairs were completed sooner than anticipated.
In the coming weeks, the National Park Service will monitor for settling and repair the median. Drivers should anticipate single lane, nighttime closures for that work.