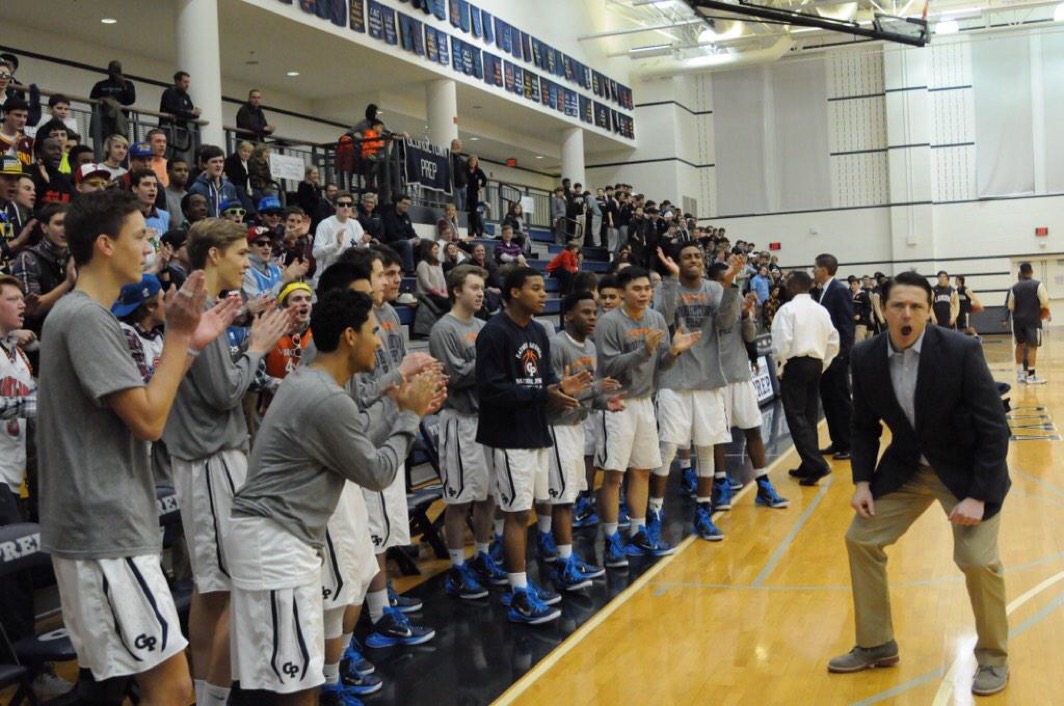 Georgetown Prep Over Landon (PHOTOS)
It was a high-scoring game between Georgetown Prep and the Landon School Friday night, but in the end it was Prep that took the win before a crowd of alunni who were inducted into that school's Athletic Hall of Fame.
The Hoyas took the lead early on and never gave it up outscoring the Bears at the half by 14, 53-39.
The final score was 95-72.
It was a special night for the Hoyas who celebrated its alumni who were inducted into the school's Hall of Fame at a center court ceremony before the game.
Photos | Phil Fabrizio