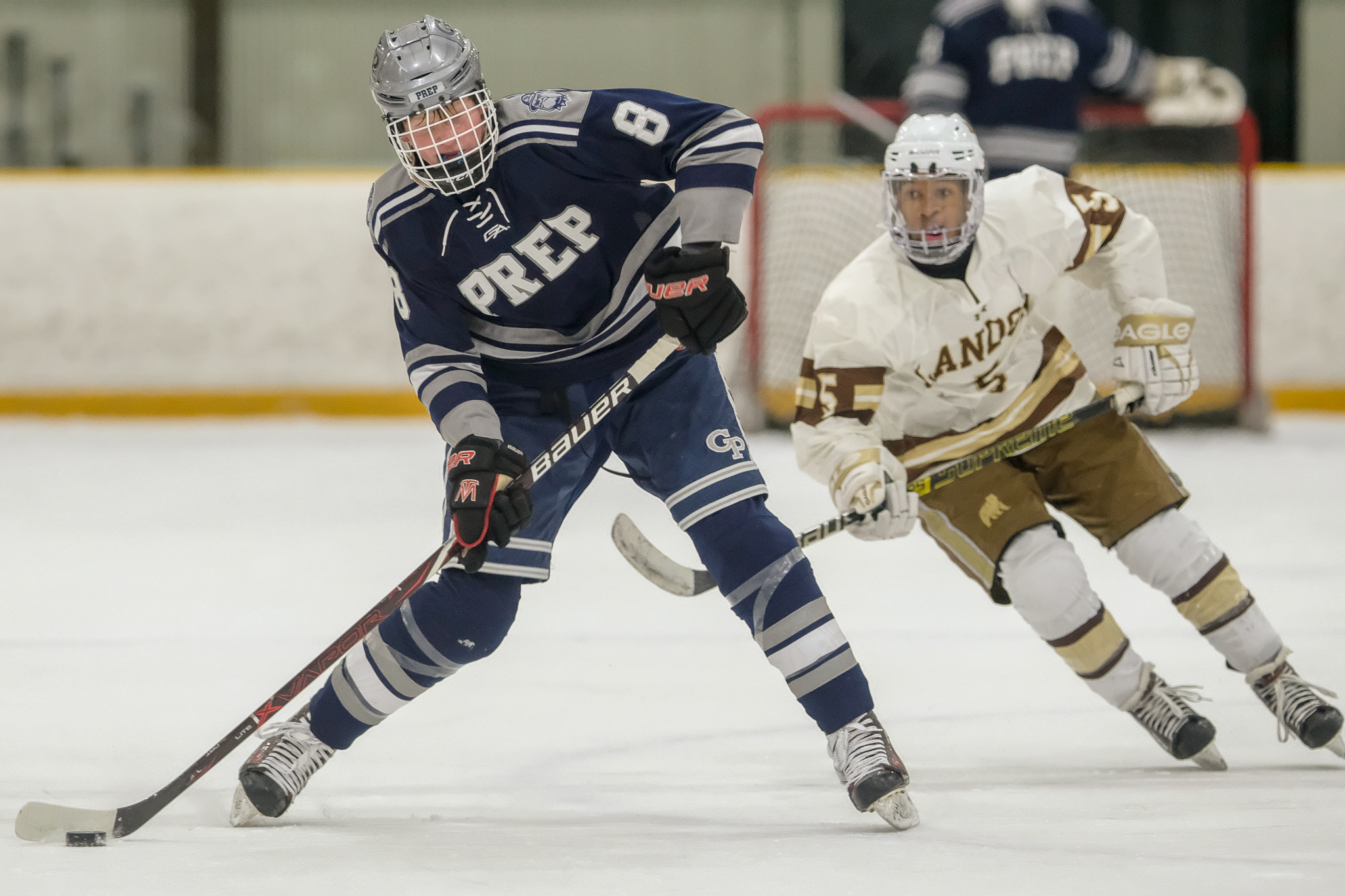 Georgetown Prep Prevails over Landon 4-1 in Ice Hockey
Rockville, MD: Tuesday, January 16, 2019
In a match-up of two of the best goalies in the Maryland Private Hockey League, Georgetown Prep's Elon Graston bested Landon's Ty Morton. Prep won 4-1 holding Landon to just one shorthanded goal. The Little Hoyas found ways to score despite excellent defensive plays and saves by Morton, who fended off two shots on goal without his stick.
Landon outshot Georgetown Prep 33-28 but could not overcome 20 minutes worth of penalties.
Prep's Alex Chaconas and F. Flannery added goals for the Hoyas and Mike McMahon chipped in an empty netter with about 2:30 left in the third period.
@MyMCMedia will keep you posted on MAPHL and MSHL action through the month of January with more hockey matchups at the Rockville Ice Arena.
Phil Fabrizio
Photos to follow
All photos copyrighted 2019 © Phil Fabrizio