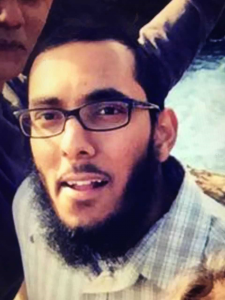 Germantown Man, Accused of Plotting National Harbor Attack, Faces Indictment
A grand jury has indicted a Germantown man that the U.S. Attorney's Office says was inspired by ISIS to plow through pedestrians at National Harbor using a stolen U-Haul van.
The indictment charges Rondell Henry, 28, with interstate transportation of a stolen vehicle, court papers say.
He faces 10 years in prison, and no other court appearance is scheduled.
Spokeswoman Marcia Murphy said the office does not discuss charges. She did say the investigation is continuing.
The U.S. Attorney's Office previously claimed Henry, inspired by ISIS, stole a U-Haul van from Alexandria, Virginia, on March 26.
The next day, the stolen U-Haul was found at National Harbor, the court documents say. Police reviewed video surveillance, showing Henry parking and then leaving the U-Haul.  Henry was arrested March 28.
Henry has harbored "hatred" for those who do not practice the Muslim faith, court papers say.