Germantown Named Second Most Diverse City in the Country
Montgomery County is known to be one of the most diverse places in America. Now, WalletHub- a finance website that rates things and places- named Germantown as the second most diverse city in the country.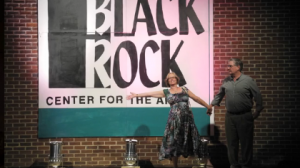 "Yes, the world is coming to us with riches in cuisine, fashion, culture, faith, intellect and socialization," said Rev. Mansfield "Kasey" Kaseman, interfaith community liaison at the Montgomery County Office of Community Partnerships.
According to the 2010 Census information, 45.8 percent of the residents in Germantown identified themselves as white. While 19.8 percent Asian, 22.5 percent African American and 18.5 Latino. Approximately 5 percent of residents surveyed said they were two or more races.
"Germantown is certainly a diverse community and I see it on a daily basis because it's reflected in the school populations, social interests, places of worship, languages spoken, and the variety of local restaurants," said Catherine Matthews, director of the Montgomery County Upcounty Regional Office.
Matthews said the place has "something for everyone" including a nationally-recognized Maryland SoccerPlex and Discovery Sports Center, a national award-winning TennisPlex facility, a community library, two medical facilities – Holy Cross Germantown Hospital, and Adventist Healthcare's Germantown Emergency Facility- and more.
She added that Germantown is becoming a "vibrant" employment center that still needs affordable housing for low-income families, and more afterschool activities for school-aged youth.
"This is a community that looks within for resources and expertise, and I'm confident that these needs will be met through the efforts of residents, businesses, and community organizations, with a little assistance from our county government, if needed," she said.
When it comes to cuisine, there's also something for everyone. Germantown features Japanese, Peruvian, Indian, Colombian, Korean restaurants, and others. It's also the home of BlackRock Center for the Arts- the community's cultural place named after the nearby historic Blackrock Mill.
"I'm blessed because every day I awake to the sound of geese on Little Seneca Lake and contemplate the variety of people and issues awaiting my attention. We are creating what Martin Luther King, Jr. envisioned in the Beloved Community," Kaseman said.
Germantown is not an incorporated city but is administered by the Montgomery County government. County Councilmember Craig Rice, who represents District 2 that includes much of the much of the Upcounty area, said he was not surprised with the recognition. Rice added that with diversity sometimes comes challenges.
The Councilmember said he wants to "encourage people to talk to each other" and get to know the community.
The WalletHub study evaluated 350 of the most populated cities in the U.S. in three categories from the 2010 Census, among them language diversity, region of birth diversity rank, and racial and ethnic rank.
The top 10 most diverse cities in America were in order Jersey city, N.J., Germantown, Md., Hayward, Calif., New York, N.Y., Carson, Calif., San Jose, Calif., Irving, Texas, Richmond, Calif., Santa Clara, Calif., and Stockton, Calif.