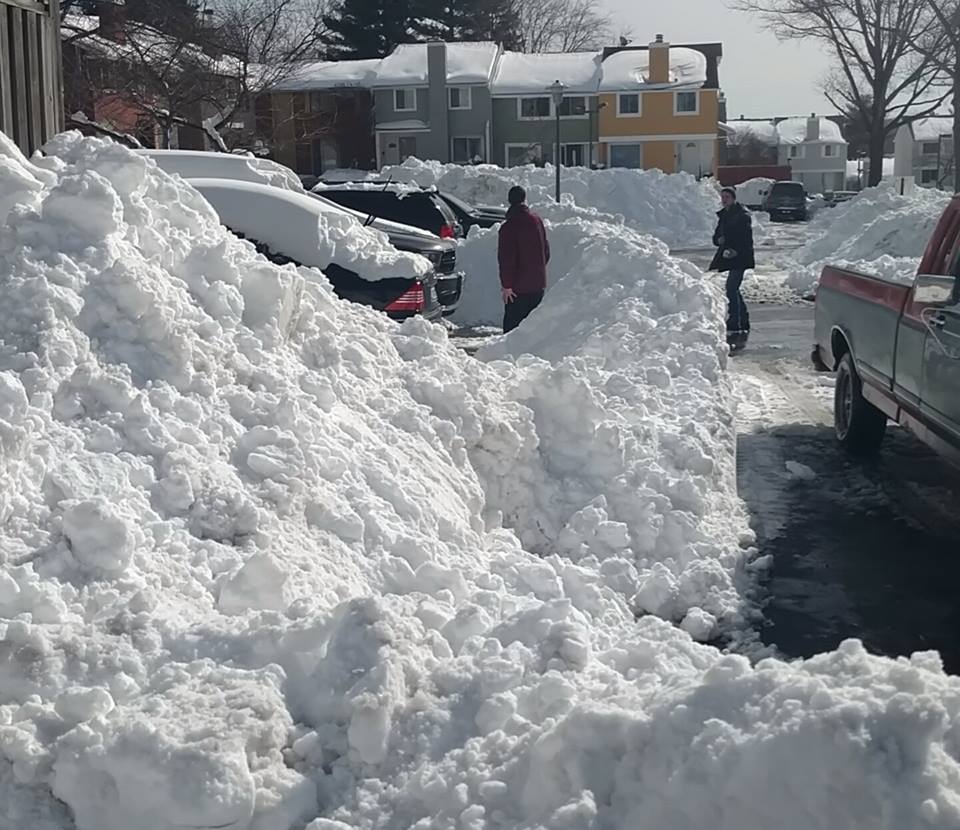 Germantown Neighborhood Still Waiting for Snow Removal (PHOTOS)
It's day two of the big dig out and many communities in Montgomery County find themselves still snowed in.
Germantown resident Josh Dupy lives in the Stoneridge community and he says cars in his residential neighborhood are blocked by as much as eight feet of snow. According to Dupy, some of the streets that still need to be plowed include: Eagles Roost Drive, Sparrows Point, Owl Run Way and Split Rock Lane.
Dupy said he and his neighbors pay a fee, which includes snow removal, to the Stoneridge Community Homeowners Association. He said residents have tried unsuccessfully to reach the homeowners association.
"No one can get through because the offices are closed," Dupy said.
So residents are taking matters into their own hands, literally, and digging themselves out.
"So, everyone shovels every year, the past 16 years we've been here… [residents shovel] five feet out from their cars so the plows can come through and remove the snow, so we all did that Saturday night and Sunday morning," Dupy said.
"A bulldozer, a bobcat, came through and only removed six feet in the very center, so it left piles from five to eight feet and about six feet wide in front of everybody's car. Nobody can get out," he said. Dupy believes the bulldozer was hired by the community's HOA.
Meanwhile, Dupy has noticed that neighborhoods nearby are clear of snow, such as the Germantown Park Community (formerly known as Cinnamon Woods).
"If we go down the street to Cinnamon Woods all their parking lots are completely cleared and the sidewalks throughout the whole neighborhood are cleared off," Dupy said.
While residents are responsible for sidewalks located around property, Dupy says that common sidewalks haven't been touched.
"The only sidewalks we're allowed to clear are the ones that are in front of the townhouse, but not the community sidewalk," he said.
MyMCMedia tried to contact the Stoneridge Community Homeowners Association to find out the status of its snow removal operations but we were unable to reach a representative for comment.
"There's a lot of elderly people here [that] absolutely cannot get out, nobody can. Like I said they only cleared six feet in the middle, leaving huge piles blocking every single car in the court," Dupy said.
Montgomery County spokesperson Patrick Lacefield said: "It is up to HOAs to take care of their own roads. Their members need to hold them accountable since members are paying for HOAs to do that service."
As for county snow operations, Montgomery County's Department of Transportation has created a map of snow removal operations, you can view it on MCDOT's website.