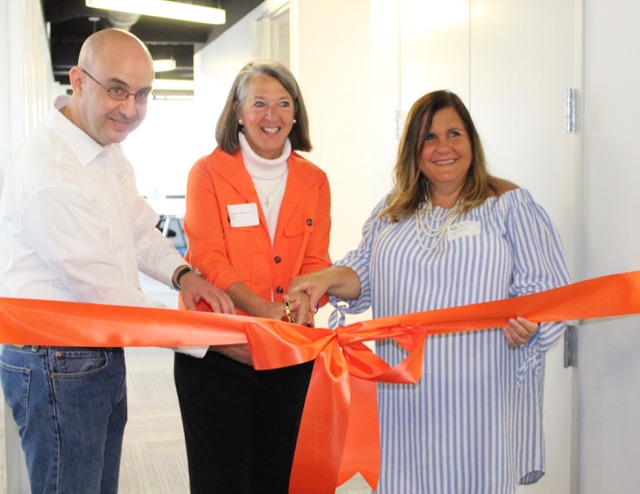 Get Real Health Opens New Offices in Rockville (PHOTOS)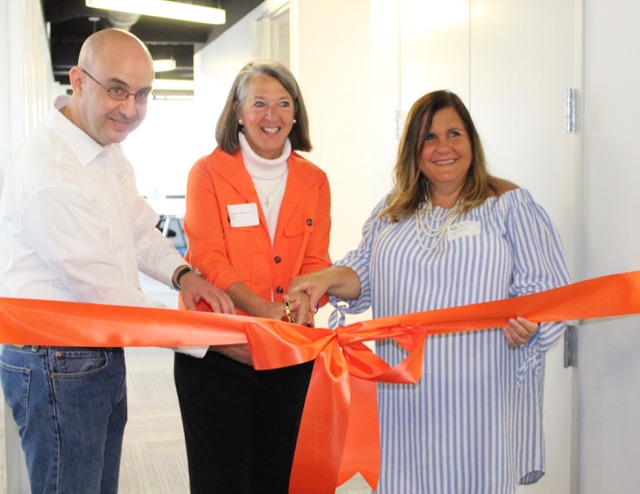 Get Real Health, an award-winning, healthcare technology company, has expanded its corporate offices at 51 Monroe Street in the city of Rockville.
Local leaders, including Rockville Mayor Bridget Newton and County Councilmembers Roger Berliner, Nancy Floreen and Sidney Katz attended a ribbon-cutting ceremony at the new offices Tuesday. Montgomery County Chamber of Commerce CEO Gigi Godwin and Carey Esslinger from the U.S. Department of Commerce also attended the event. The state of the art offices are located on the building's 17th floor and feature 8,200 square feet with room for 65 employees, a wellness room, conference rooms, huddle rooms, white board desks and walls to encourage collaboration and creativity.
An international leader in patient engagement and digital health, company executives say the expansion represents a turning point.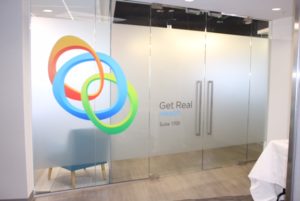 "We see rapid growth in the industry due to healthcare's shift from fee-for-service to value-based care — not just in the U.S. but around the world — and Get Real Health is well-positioned for this change," CEO Robin Wiener said. "The company's focus has always been on putting patients at the center of care and empowering them with tools to actively manage their health."
Employing more than 75 people in Maryland and around the world, the company has been recognized as a "Best Place to Work" by the Washington Business Journal.
According to a news release, Get Real Health's staff globally has increased by 25 percent over the last year and is projected to grow by 15 percent over the next year.
The company began with just a handful of employees in Montgomery County's first Tech Incubator a decade ago.
On the company's blog, Wiener said the company's success would not have been possible without the support of Montgomery County and the State of Maryland.
You can find out more about Get Real Health here.
IT'S OFFICIAL: The ribbon has been cut and it's time to get to work! #MoCo pic.twitter.com/kwsgvANZY1

— Get Real Health (@GetReal_Health) July 18, 2017
We can't get over this space. With over 8,000 sq ft, we're ready to lead the way in #HealthIT. pic.twitter.com/BsRbASXhYA

— Get Real Health (@GetReal_Health) July 18, 2017
'This little company from Rockville is soaring' CEO Robin Wiener aka Wonder Woman @GetReal_Health pic.twitter.com/MpUz4BzoQ5

— MCCCMD (@MCCCMD) July 18, 2017
Honored to have @GodwinGigi and @LindaEkzian1 of @MCCCMD attend our expansion celebration. pic.twitter.com/5iOVFZ8az7

— Get Real Health (@GetReal_Health) July 18, 2017
We are so honored to be joined by @NancyFloreen @MC_Council_Katz, Thank you for your kind words and well wishes for #GRH pic.twitter.com/xVWfpfrGAP

— Get Real Health (@GetReal_Health) July 18, 2017
Congrats to @GetReal_Health on today's ribbon cutting! #MCCCMember pic.twitter.com/MOhJ9yTeZt

— MCCCMD (@MCCCMD) July 18, 2017
We are so honored to be joined by @CommerceGov @MCCCMD @Rockville411 @think_moco @RockvilleREDI @MDBiz Let the #RibbonCutting begin! pic.twitter.com/TPngBxCz3c

— Get Real Health (@GetReal_Health) July 18, 2017
You know you need new office space when – staff increases by 25% last year and is projected to grow by 15% in 2018. #MoCo

— Get Real Health (@GetReal_Health) July 18, 2017
PHOTOS | Submitted