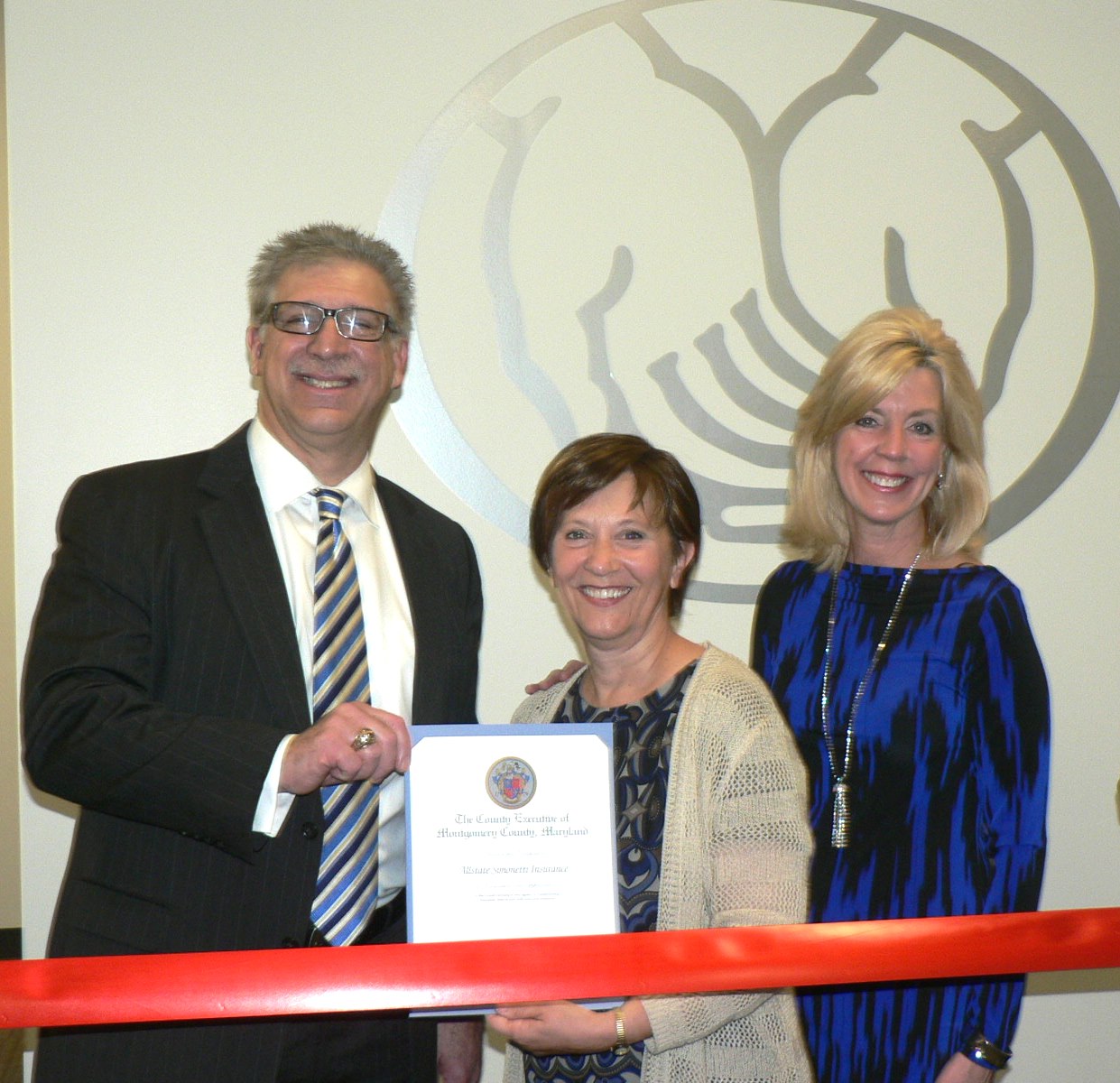 GGCC Conducts Ribbon Cutting for Allstate Insurance: Paul Simonetti
The Gaithersburg-Germantown Chamber of Commerce (GGCC) supported Allstate Insurance: Paul Simonetti and celebrated their grand opening by conducting a ribbon cutting ceremony for them on Friday, April 1, 2016. They are located in the Milestone Shopping Center at 21030 N. Frederick Road, Suite H in Germantown.                              
Simonetti Insurance Associates is an exclusive, full-service Allstate agency. They pride themselves in partnering with their customers and fulfilling their hopes and dreams by protecting them, their family, their possessions, as well as offering pathways for their clients to achieve their financial goals. They look forward to getting to know you and helping you find the solutions that meet your needs. They are available 24/7 at (301) 969-2101. Learn more about the Simonetti Insurance team at: www.allstate.com/paul.simonetti.
The GGCC is active in providing business-to-business networking opportunities throughout the year: a collective voice in local, regional, and state legislative affairs, professional development opportunities and other services that enhance the business environment.
The GGCC is located at 910 Clopper Road, Suite 205N, Gaithersburg, MD. To learn more about the GGCC visit us at www.ggchamber.org.