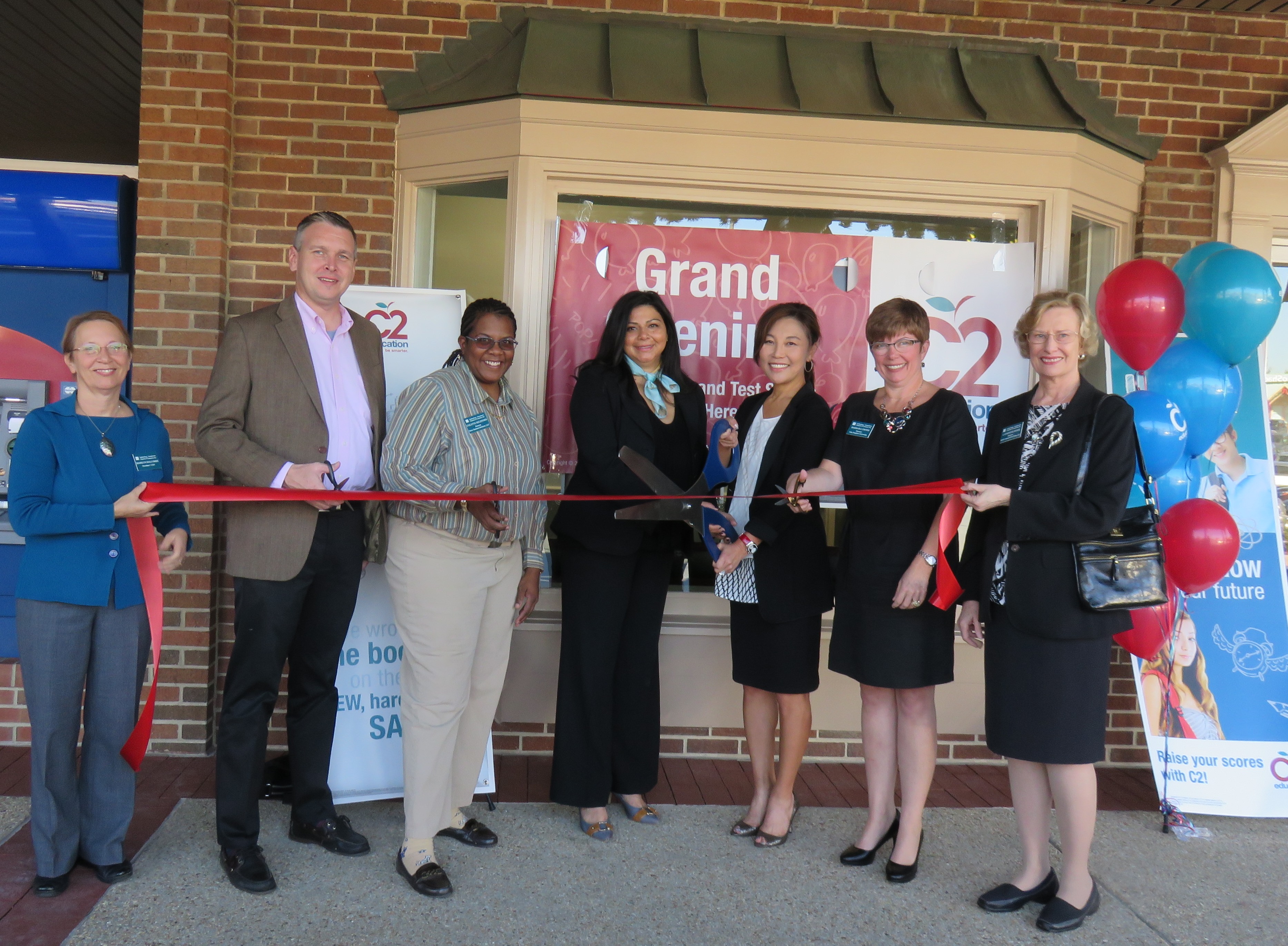 GGCC Conducts Ribbon Cutting for C2 Education
The Gaithersburg-Germantown Chamber of Commerce (GGCC) conducted a "Ribbon Cutting" Ceremony for C2 Education on Wednesday, November 4. C2 Education is located at 816 Muddy Branch Road in Gaithersburg.
C2 Education is a tutoring and test-prep company. They help students from kindergarten through twelfth grade improve test scores and grades in math, reading, writing, AP classes, and more. Learn more about them at: www.c2educate.com.
The GGCC is active in providing business-to-business networking opportunities throughout the year: a collective voice in local, regional, and state legislative affairs, professional development opportunities and other services that enhance the business environment.
The GGCC is located at 910 Clopper Road, Suite 205N, Gaithersburg, MD. To learn more about the GGCC visit us at www.ggchamber.org.
Find us on Facebook at: http://www.facebook.com/pages/Gaithersburg-Germantown-Chamber-of-Commerce/64339954570. Or on Twitter at: @GGCCNEWS.