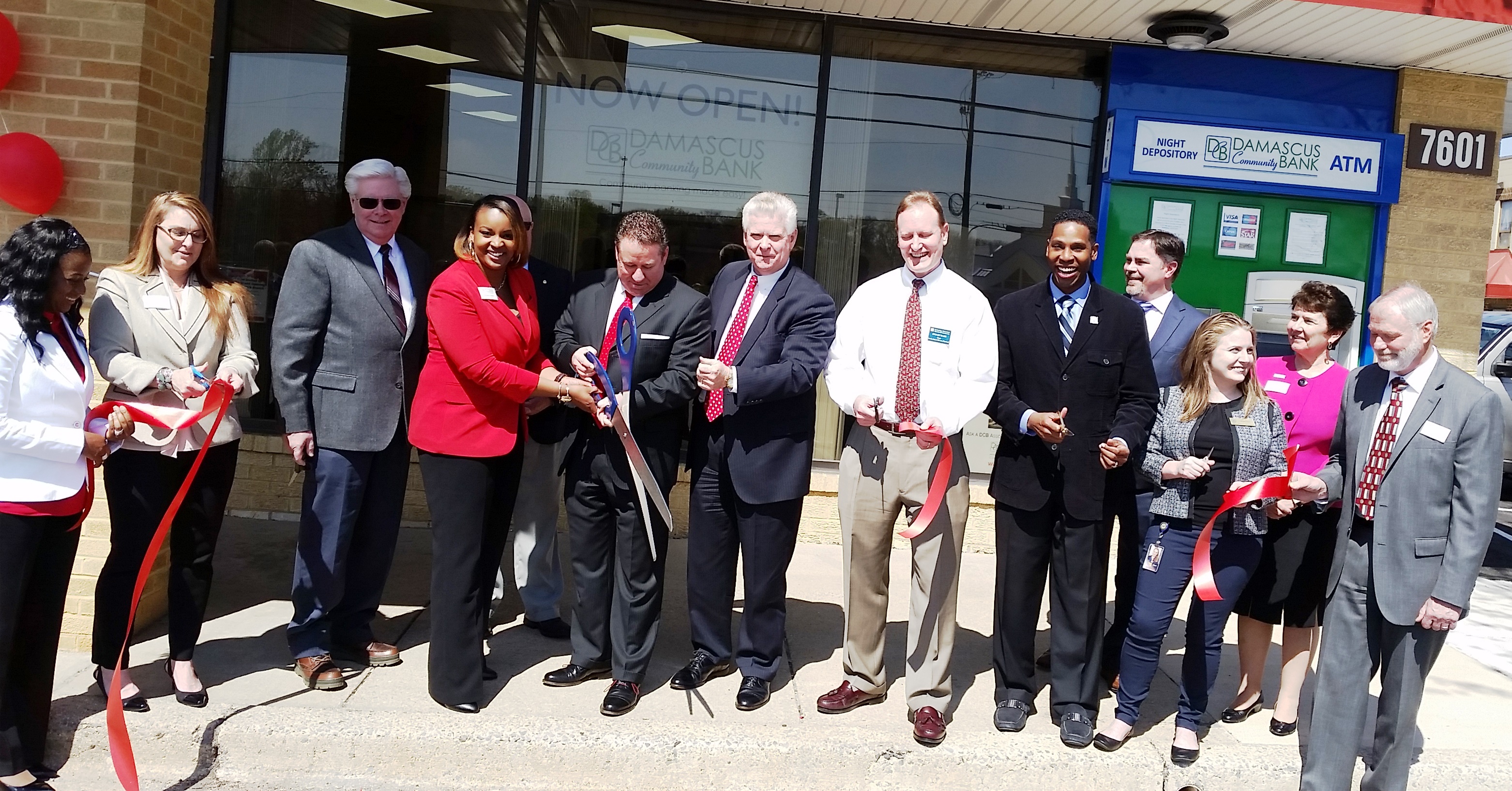 GGCC Conducts Ribbon Cutting for Damascus Community Bank (PHOTO)
The Gaithersburg-Germantown Chamber of Commerce (GGCC) supported Damascus Community Bank and celebrated the grand opening of their newest branch by conducting a "Ribbon Cutting" Ceremony for them on Friday, April 15. They are located at 7601-I Airpark Road in Gaithersburg.
Damascus Community Bank is a locally-owned, full-service community bank providing financial support for business, professionals, individuals and families. They have five branch locations serving the greater Damascus community as well as Northern Montgomery County, Southern Carroll County and Eastern Frederick County. Learn more about the Damascus Community Bank at: www.yourdcb.com.
The GGCC is active in providing business-to-business networking opportunities throughout the year: a collective voice in local, regional, and state legislative affairs, professional development opportunities and other services that enhance the business environment. 
The GGCC is located at 910 Clopper Road, Suite 205N, Gaithersburg, MD. To learn more about the GGCC visit us at www.ggchamber.org.