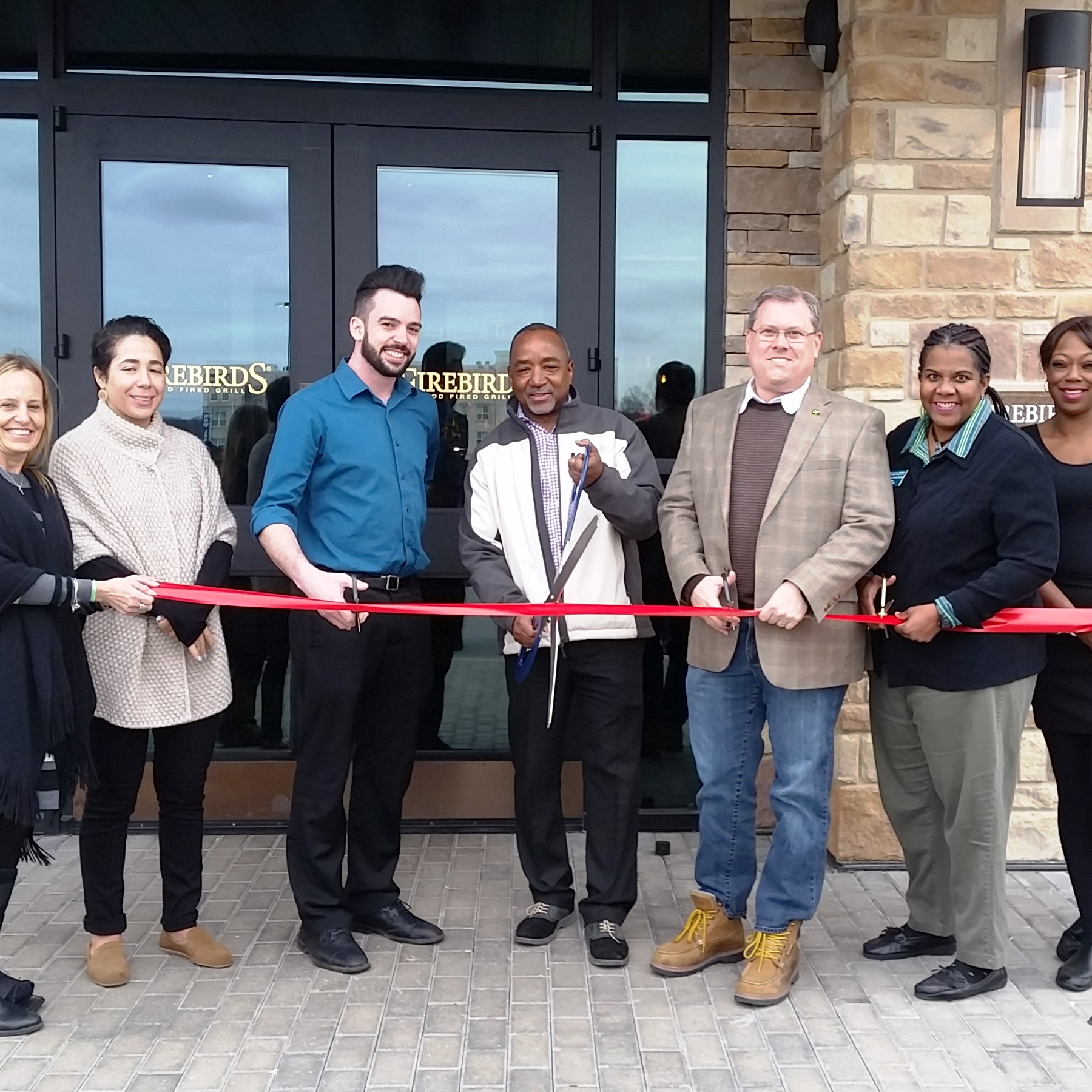 GGCC Conducts Ribbon Cutting for Firebirds Wood Fired Grill
The Gaithersburg-Germantown Chamber of Commerce (GGCC) supported Firebirds Wood Fired Grill and celebrated the grand opening of their new restaurant  by conducting a "Ribbon Cutting" Ceremony for them on Friday, January 27. They are located at 390 Spectrum Avenue in Gaithersburg.     
Firebirds Wood Fired Grill is a polished-casual restaurant specializing in classic America cuisine, including fresh steaks and seafood prepared on an authentic wood-fired grill. The menu features a variety of innovative selections infused with bold flavors, created in its scratch-made kitchen and seared over local, hickory, oak or pecan wood. Unique features, including custom-designed wine walls, exclusive artwork, inviting patios and the award-­winning FIREBAR® provide a full-­spectrum dining experience. With its mission to "Serve, Enrich and Exceed," Firebirds prides itself on providing real value to its guests. Firebirds also offers catering and takeout services.
Learn more about Firebirds Wood Fired Grill at: www.gaithersburg.firebirdsrestaurants.com.
The GGCC is active in providing business-to-business networking opportunities throughout the year: a collective voice in local, regional, and state legislative affairs, professional development opportunities and other services that enhance the business environment.
The GGCC is located at 910 Clopper Road, Suite 205N, Gaithersburg, MD. To learn more about the GGCC visit us at www.ggchamber.org.
Find us on Facebook at: http://www.facebook.com/pages/Gaithersburg-Germantown-Chamber-of-Commerce/64339954570. Or on Twitter at: @GGCCNEWS.