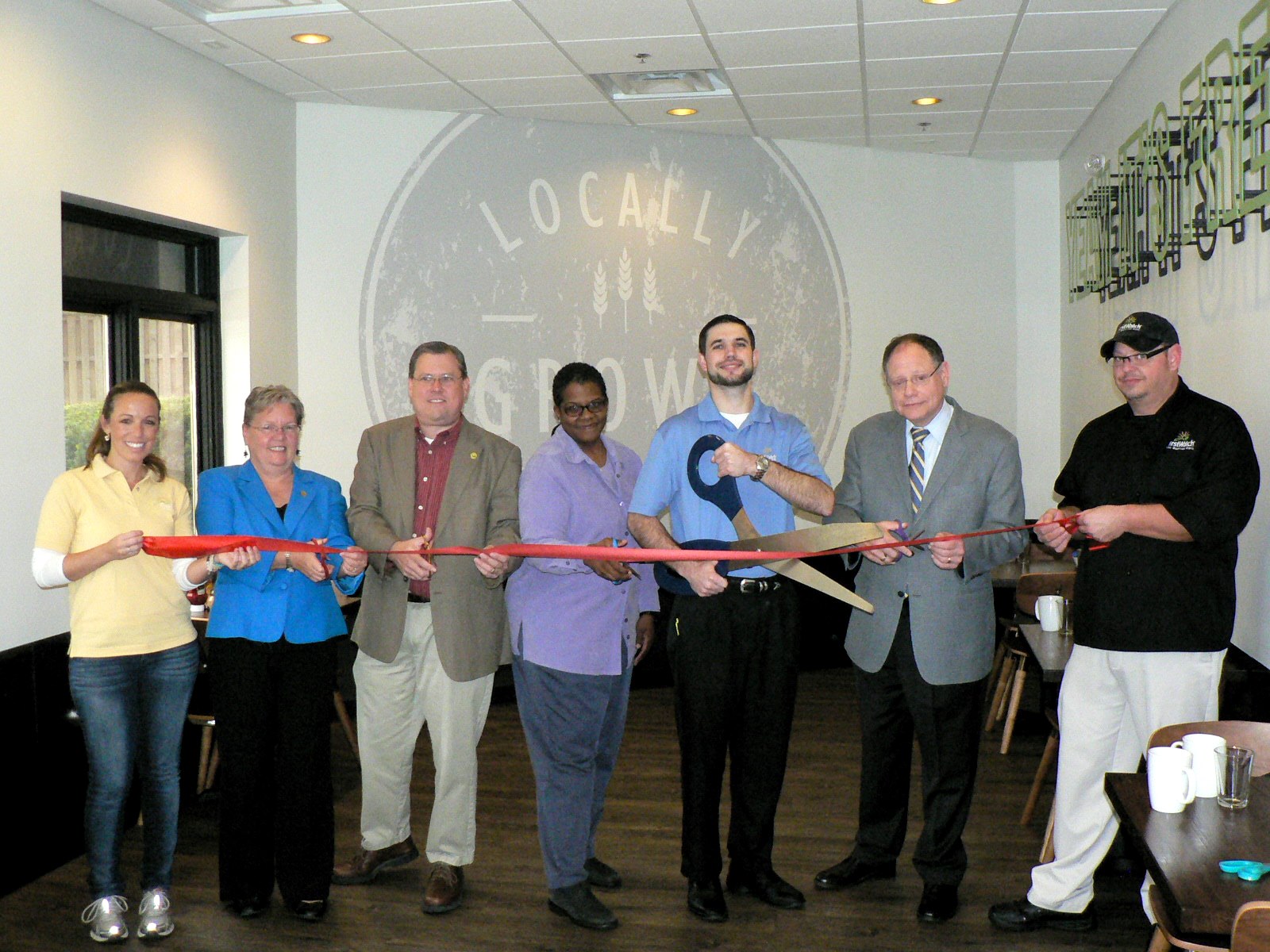 GGCC Conducts Ribbon Cutting for FirstWatch – The Daytime Cafe
The Gaithersburg-Germantown Chamber of Commerce (GGCC) conducted a "Ribbon Cutting" Ceremony for FirstWatch – The Daytime Café, at 802 Muddy Branch Road in Gaithersburg. The ceremony was conducted on Friday, Oct. 10.
FirstWatch – The Daytime Café was voted Montgomery County's Best Breakfast. FirstWatch specializes in delicious creations freshly- prepared to order. They begin each morning at the crack of dawn, slicing fresh fruits and vegetables, baking muffins and making French toast batter from scratch. Their fresh award winning breakfast, brunch and lunch dishes are made using the best ingredients without the use of heat lamps or deep fryers. The creative menu features traditional favorites like cage-free eggs, pancakes, salads and sandwiches, as well as signature items like the Chickichanga and classic BLTE sandwich. Free WiFi & newspapers are provided. Open daily from 7 a.m.- 2:30 p.m. Learn more about them at: www.firstwatch.com.
The GGCC is active in providing business-to-business networking opportunities throughout the year: a collective voice in local, regional, and state legislative affairs, professional development opportunities and other services that enhance the business environment.
The GGCC is  at 910 Clopper Road, Suite 205 N, Gaithersburg. To learn more about the GGCC visit us at www.ggchamber.org. Find us on Facebook at: http://www.facebook.com/pages/Gaithersburg-Germantown-Chamber-of-Commerce/64339954570. And on Twitter at @GGCCNEWS