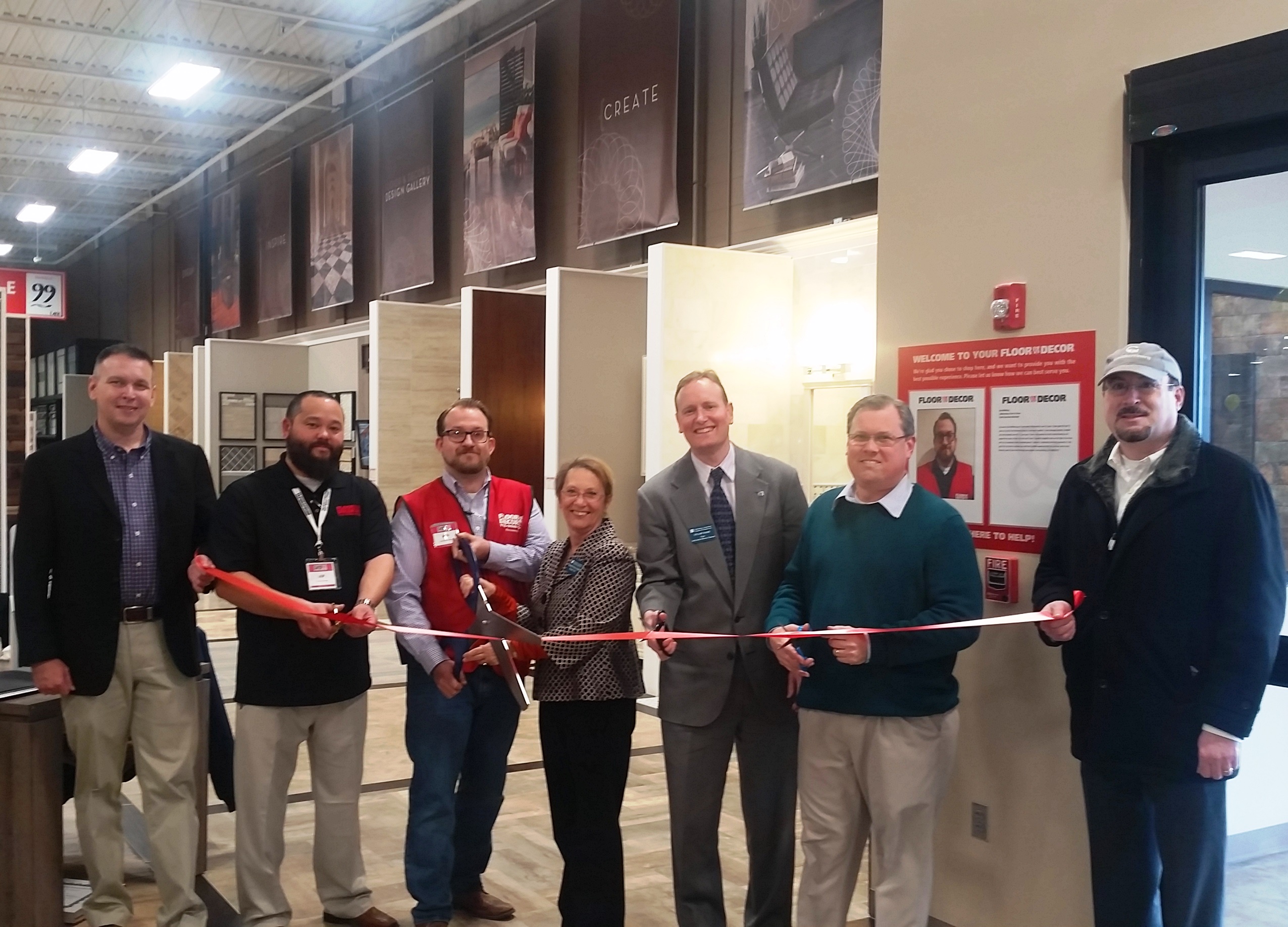 GGCC Conducts Ribbon Cutting for Floor and Decor (PHOTO)
The Gaithersburg-Germantown Chamber of Commerce (GGCC) supported Floor and Décor and celebrated their grand opening by conducting a ribbon cutting ceremony for them on Thursday, Feb. 11. Floor and Décor is located at 18501 N. Frederick Avenue in Gaithersburg.
Floor and Décor is a leading specialty retailer in the hard-surface flooring market, offering the industry's broadest selection of ceramic, stone, tile, wood and laminate flooring. With a focus on residential remodeling, Floor and Décor sources directly from manufacturers around the globe to bring the world's best and most-innovative flooring to its customers, at the lowest prices in the marketplace. In addition, Floor and Décor stocks the necessary tools, decorative materials and related accessories for flooring projects. To Learn more about them, visit the Floor and Décor website.
The GGCC is active in providing business-to-business networking opportunities throughout the year: a collective voice in local, regional, and state legislative affairs, professional development opportunities and other services that enhance the business environment.
The GGCC is located at 910 Clopper Road, Suite 205N, Gaithersburg, MD. To learn more about the GGCC visit us at www.ggchamber.org.