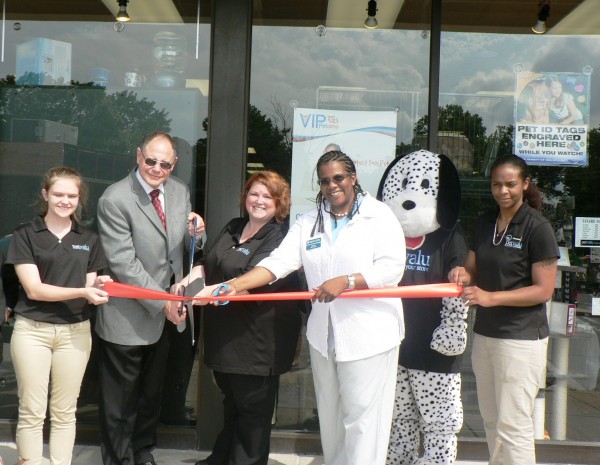 GGCC Conducts Ribbon Cutting for Pet Valu
The Gaithersburg-Germantown Chamber of Commerce (GGCC) conducted a "Ribbon Cutting" Ceremony for Pet Valu. Pet Valu is located at 515 Quince Orchard Road in Gaithersburg. The ceremony was conducted on Friday, June 27, 2014.
Pet Valu is a specialty pet retailer that carries the latest in premium and holistic pet foods, as well as a great selection of the latest pet toys and supplies. Learn more about them at: www.petvalu.com.
The GGCC is active in providing business-to-business networking opportunities throughout the year: a collective voice in local, regional, and state legislative affairs, professional development opportunities and other services that enhance the business environment.