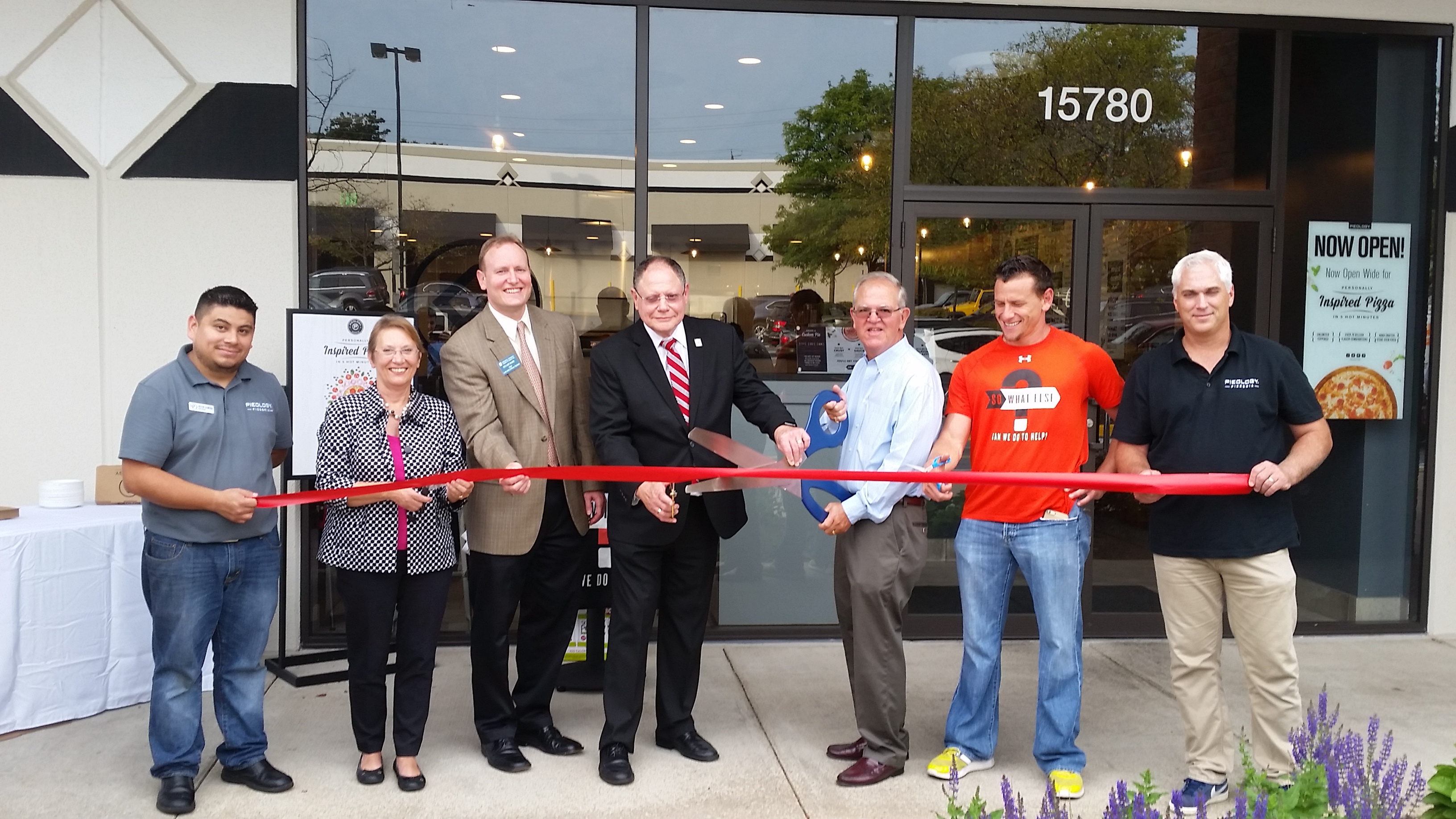 GGCC Conducts Ribbon Cutting for Pieology Pizzeria
The Gaithersburg-Germantown Chamber of Commerce (GGCC) supported Pieology Pizzeria and celebrated the grand opening of their restaurant by conducting a "Ribbon Cutting" Ceremony for them on Tuesday, September 20, 2016. They are located at 15780 Shady Grove Road in Gaithersburg.
Pieology Pizzeria is a fast casual made to order pizzeria. The modern pizzeria allows you to enjoy fresh & flavorful pizza with signature sauces and dozens of fresh toppings or salads. You can choose your favorite flavor combination and it'll be ready under 5 hot minutes.
Attendees who took home pizza Tuesday night supported "So What Else", a non-profit organization that strengthens the community through innovative youth programming and service-learning enrichment in under-served communities.
Learn more about Pieology Pizzeria at www.pieology.com.
The GGCC is active in providing business-to-business networking opportunities throughout the year: a collective voice in local, regional, and state legislative affairs, professional development opportunities and other services that enhance the business environment. 
The GGCC is located at 910 Clopper Road, Suite 205N, Gaithersburg, MD. To learn more about the GGCC visit us at www.ggchamber.org.
Find us on Facebook at http://www.facebook.com/pages/Gaithersburg-Germantown-Chamber-of-Commerce/64339954570. Or on Twitter at @GGCCNEWS.