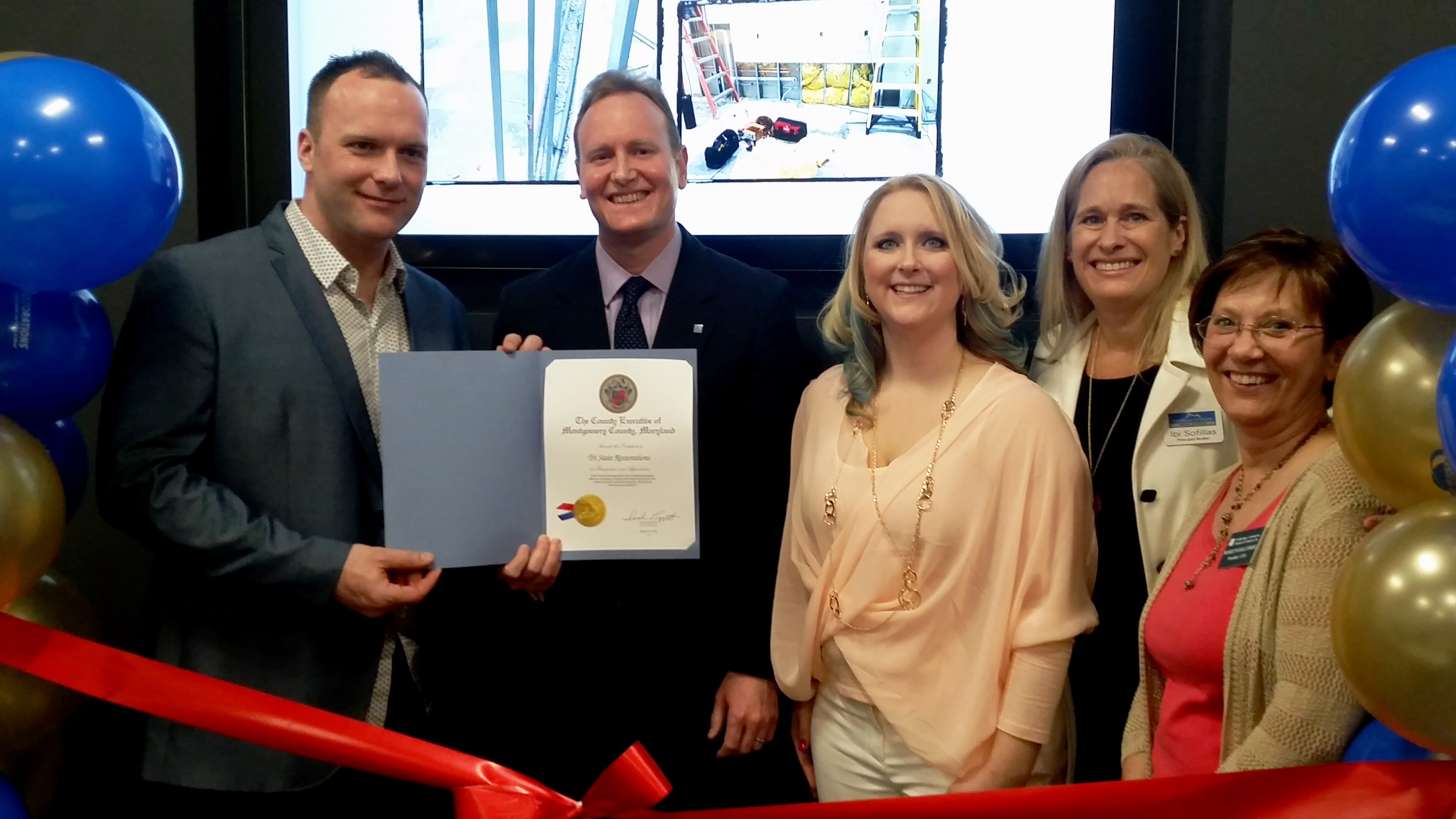 GGCC Conducts Ribbon Cutting for Tri State Restorations LLC
The Gaithersburg-Germantown Chamber of Commerce (GGCC) supported Tri State Restorations LLC and celebrated their grand opening by conducting a "Ribbon Cutting" Ceremony on Friday, March 11. Tri State Restorations LLC is located at 22530 Gateway Center Drive, Suite 600 in Clarksburg.                               
Tri State Restoration President Mark Wilson greeted attendees saying he has "been serving customers in the disaster restoration field since 1996, first as a technician, then a manager and now an owner". He continued saying that they are happy to be a part of the community.
Wilson also said that the disaster restoration business is 24 hours a day, 365 days a year and Tri State Restorations looks forward to serving the community in times of need in the areas of water, sewage, mold, smoke and fire damage restoration, for years to come.
Tri State Restorations LLC specializes in emergency cleanup and restorations of commercial and residential damaged properties in the Washington metropolitan area. For years their priority has been to provide the highest quality remediation service with the quickest response in Maryland and Virginia. Learn more about them at: www.tristaterestores.com.
The GGCC is active in providing business-to-business networking opportunities throughout the year: a collective voice in local, regional, and state legislative affairs, professional development opportunities and other services that enhance the business environment.
The GGCC is located at 910 Clopper Road, Suite 205N, Gaithersburg, MD. To learn more about the GGCC visit us at www.ggchamber.org.
Find us on Facebook at: http://www.facebook.com/pages/Gaithersburg-Germantown-Chamber-of-Commerce/64339954570. Or on Twitter at: @GGCCNEWS.