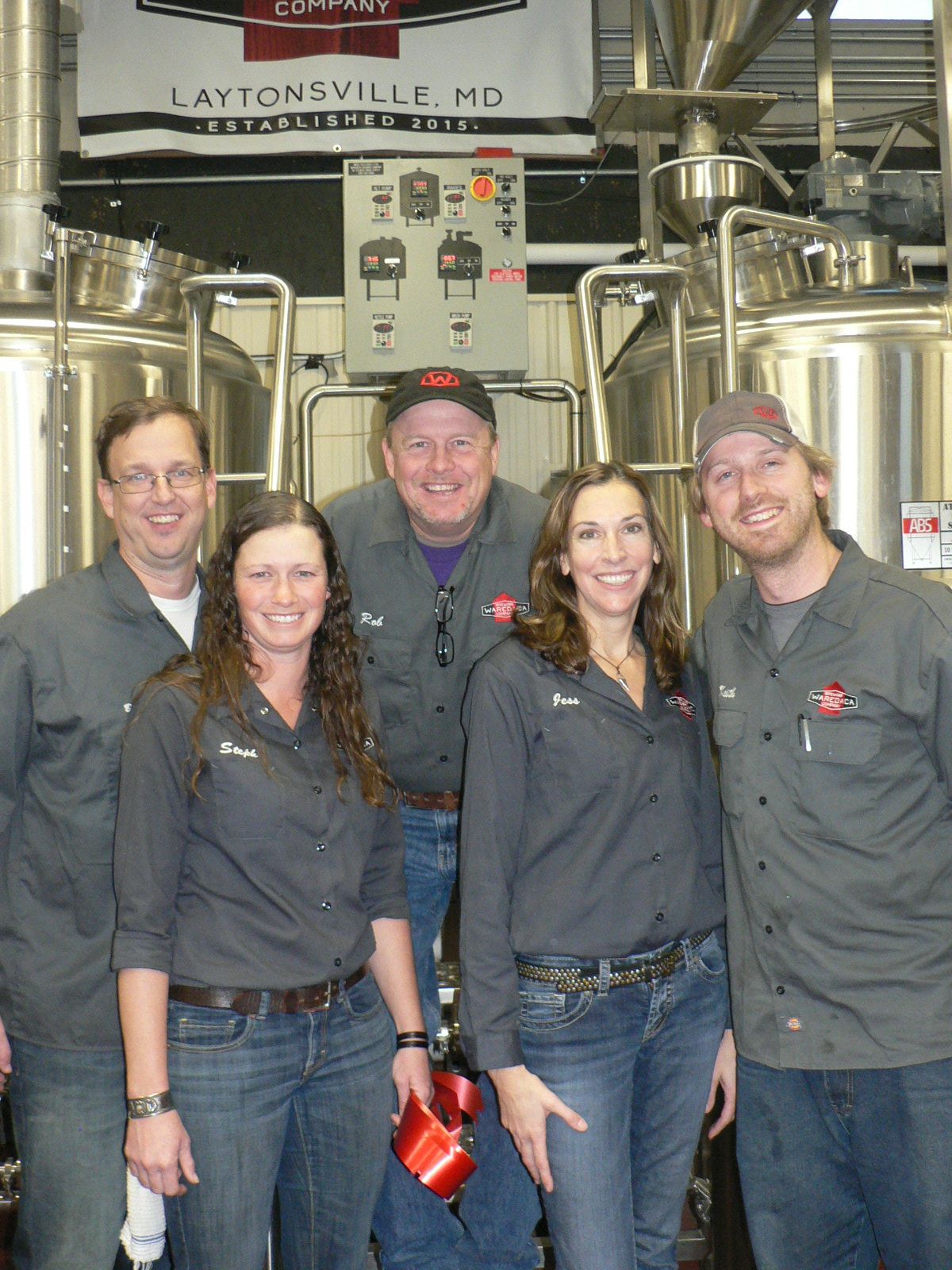 GGCC Conducts Ribbon Cutting for Waredaca Brewing Company (PHOTO)
The Gaithersburg-Germantown Chamber of Commerce (GGCC) was delighted to support Waredaca Brewing Company celebrate their grand opening by conducting a "Ribbon Cutting" Ceremony for them on Tuesday, January 19. Pinky and Pepe's Grape Escape is located at 4017 Damascus Road in Laytonsville.
Waredaca Brewing Company is a craft farm brewery located on an existing 220 acre horse farm and equestrian facility outside of Laytonsville, MD. They offer a tasting room, patio, and tours of the brewery. They can serve tastings, pints, and provide growler fills. Learn more about them at: www.waredacabrewing.com.
As of January 19, Waredaca is officially one of eight farm breweries in the state; the first farm brewery in Montgomery County. They are committed to sustainability, local ingredients and brewing beer using the best practices possible. All of their beers include something grown/produced on the farm and their production schedule is directly related to harvest timing.
The GGCC is active in providing business-to-business networking opportunities throughout the year: a collective voice in local, regional, and state legislative affairs, professional development opportunities and other services that enhance the business environment.
The GGCC is located at 910 Clopper Road, Suite 205N, Gaithersburg, MD. To learn more about the GGCC visit us at www.ggchamber.org.