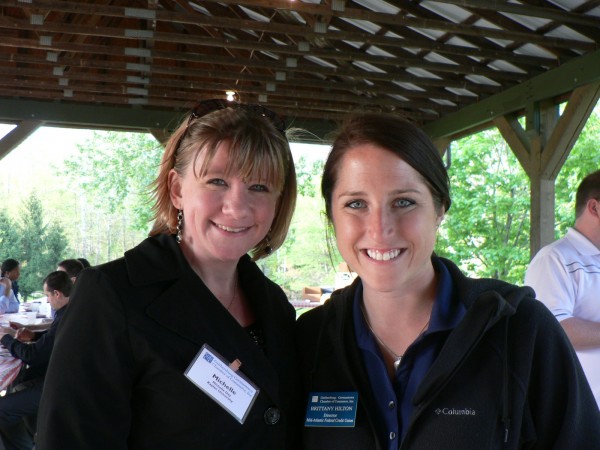 GGCC Young Professionals Group Celebrates Two Years
Over 50 Gaithersburg-Germantown Chamber of Commerce (GGCC) Member & Guests gathered at Smokey Glen Farm last week to celebrate the two-year anniversary of the Chamber's Young Professionals Group (YPG). The Chamber's YPG is packed with lots of enthusiasm and high aspirations from happy hours, to lunch and learns to committee meetings. The mission of the group is to make the Gaithersburg-Germantown communities and surrounding areas a great place to live and work by harnessing the strength of our communities to make positive change.
The YPG started May 2, 2012 and celebrated their two-year anniversary with a BBQ picnic, fun activities and a corn-hole tournament at Smokey Glen Farm.
Over the past year, the group has been focused on skill-building, information sharing, networking and growth. The last year was full of a variety of events. They learned: "Effective Networking" from Ron Dimaranan of M&T Bank and "Customer Service: How to Handle Different Situations & Be Successful at It" from Dawn Goldberg of Write Well University at their Lunch & Learns. The young professionals packed 192 boxes with non-perishable food items that were later distributed to Manna clients at their first ever YPG Community Service endeavor. And the group held several happy hours to strengthen their connections and improve their networking skills at various Chamber Member locations such as Buca di Beppo, the Melting Pot and Not Your Average Joe's. And they held a joint mixer with the Frederick Chamber of Commerce's Generation Connect at Worthington Manor. And here they are two years later and still going strong.
"I am so proud of our Young Professionals Group. It is a great group of people who understand the value of building solid business relationships. I'm particularly impress that they were the ones to conceive the idea and to provide the leadership necessary to grow and blossom", said Marilyn Balcombe, GGCC Executive Director.
The YPG Title Sponsor is Mid-Atlantic Federal Credit Union (MAFCU). This event was sponsored by MAFCU & Bargain Movers.
The GGCC's YPG program is a networking group of dedicated young professionals ranging in age from 21-40. Through the GGCC, young professionals can engage with other like-minded business professionals to further their career, strengthen their professional image or just meet new friends. Learn more about the group at: www.ggchamber.org/young.