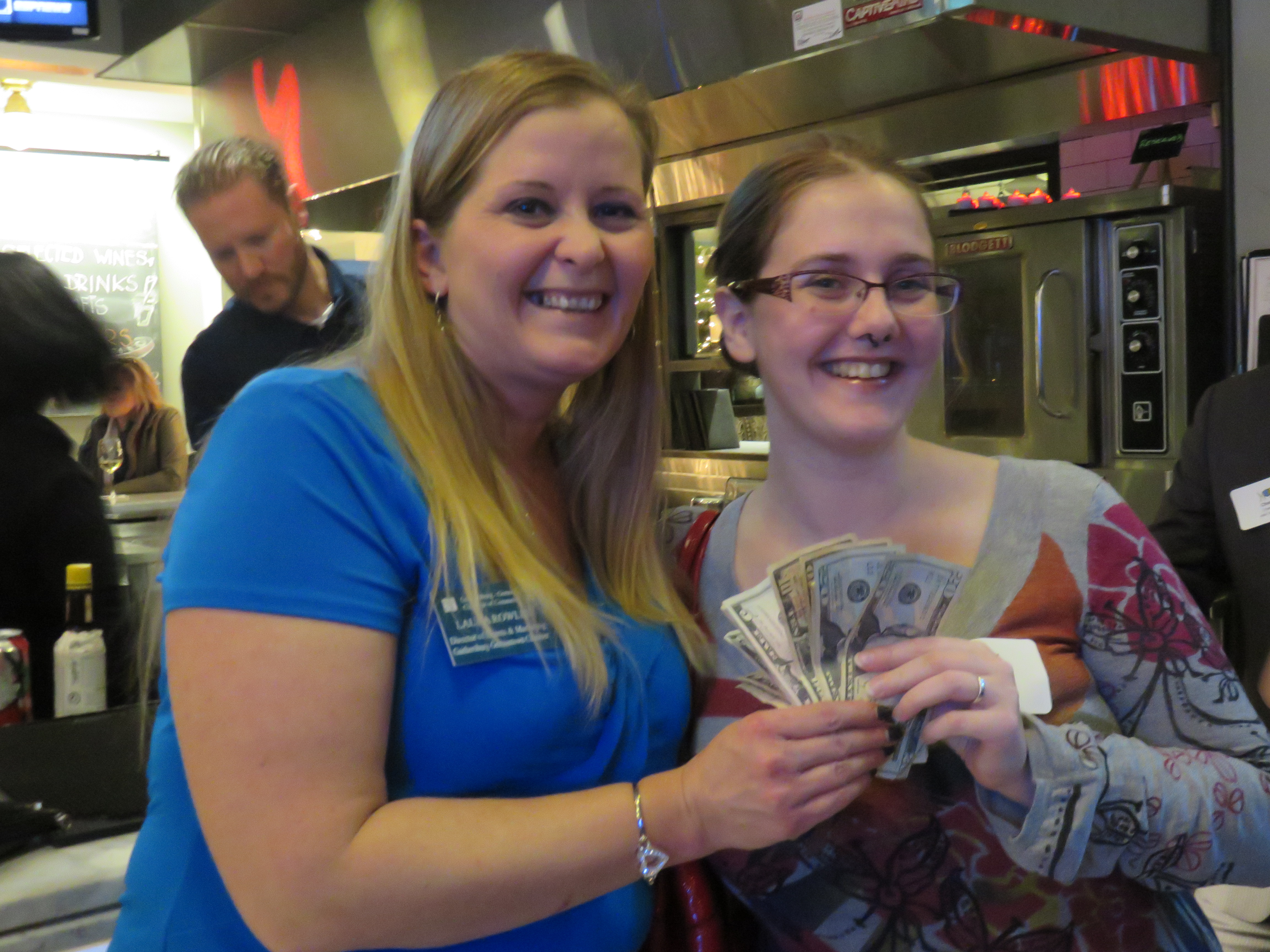 GGCC Young Professionals Support Nourish Now (PHOTO)
The Gaithersburg-Germantown Chamber of Commerce (GGCC) Young Professionals Group raised $110 and collected non-perishable food items at its Happy Hour on December 9. The items were donated that evening to Nourish Now.
Nourish Now is dedicated to making people food secure by efficiently redistributing surplus fresh food to those in need. End food waste & hunger now. They strive to meet this goal by collecting surplus fresh food from dedicated food donor partners throughout the Washington D.C. metro area. Food is then redistributed directly to families in need and to over 60 other Montgomery County nonprofit organizations that provide food assistance to those in need. Learn more about them at: www.nourishnow.org.
"We really appreciate the Gaithersburg-Germantown Chamber's generous donations of cash and nonperishable foods", said Ariel Hensley, Partner Relations Coordinator, Nourish Now.
This Young Professionals Group Happy Hour was sponsored by Boulevard Tavern. Boulevard Tavern offers casual American dining in the heart of the Kentlands. Learn more about them at: http://thetaverns.com/.
The 2015 GGCC Young Professionals Group Title Sponsor is Mid-Atlantic Federal Credit Union (MAFCU). MAFCU is a not-for-profit financial institution serving all of Montgomery County. Learn more about them at: www.mafcu.org.
The GGCC's Young Professionals Group is packed with lots of enthusiasm and high aspirations. Come and discover how this group can further your career and strengthen your professional image. Learn more at: www.ggchamber.org/get-involved/young-professionals.
The GGCC is active in providing business-to-business networking opportunities throughout the year: a collective voice in local, regional, and state legislative affairs, professional development opportunities and other services that enhance the business environment.
The GGCC is located at 910 Clopper Road, Suite 205N, Gaithersburg, MD. To learn more about the GGCC visit us at www.ggchamber.org.
Find us on Facebook at: http://www.facebook.com/pages/Gaithersburg-Germantown-Chamber-of-Commerce/64339954570. Or on Twitter at: @GGCCNEWS.